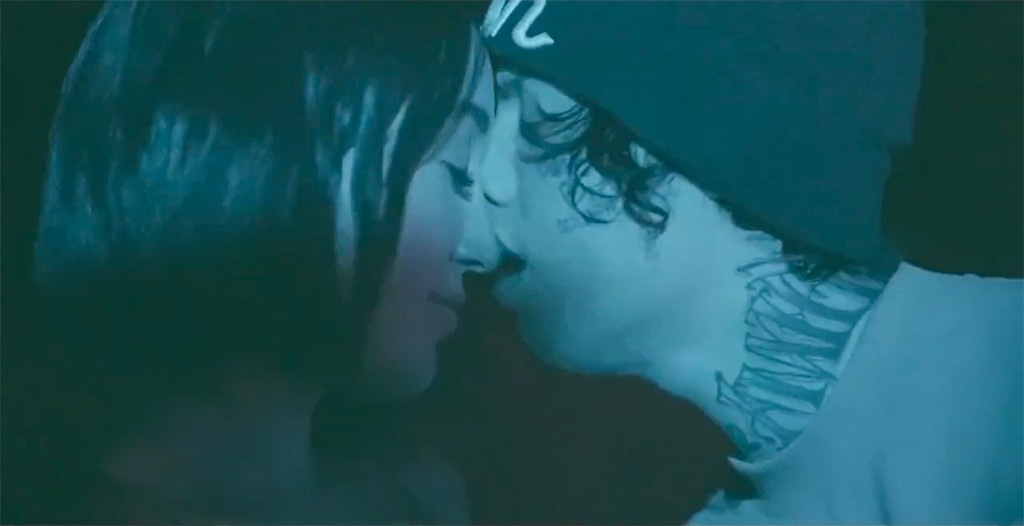 YouTube
Noah Cyrus and Lil Xan's fling has been immortalized in the "Live or Die" video.
The 18-year-old singer and 22-year-old rapper just went through a messy, public breakup, but that didn't stop Cyrus from premiering the music video for "Live or Die" earlier today. It's unfortunate timing, to be sure, but what was she supposed to do—scrap it altogether? Nah. With Cyrus' new EP Good Cry scheduled to drop this Friday, abandoning it just wasn't an option.
In "Live or Die," Cyrus sings about never-ending love: "When you lay by my side, I see the whole world through your eyes / Ride or die, you and I." Lil Xan is equally as confident about their longevity, rapping, "They threw me in and now I'm drowning in the deep end / If I'm religious, you're the one that I believe in / You've been here with me to help me fight all my demons."
The song was written by Ilsey Juber, Labrinth and Lil Xan.
"Live or Die" was released to radio in August, with Cyrus promising the video was on the way soon afterward; in the just-released clip, the exes spend the entire time embracing each other.
While Cyrus and Lil Xan's relationship may be over, at the very least, fans now have the "Live or Die" video to commemorate their short-lived summer romance. Cyrus has said her EP will address everything from her anxiety to her depression, "and how it's OK to feel those feelings."
Meanwhile, Cyrus' tour kicks off in Fort Lauderdale, Fla., Saturday.