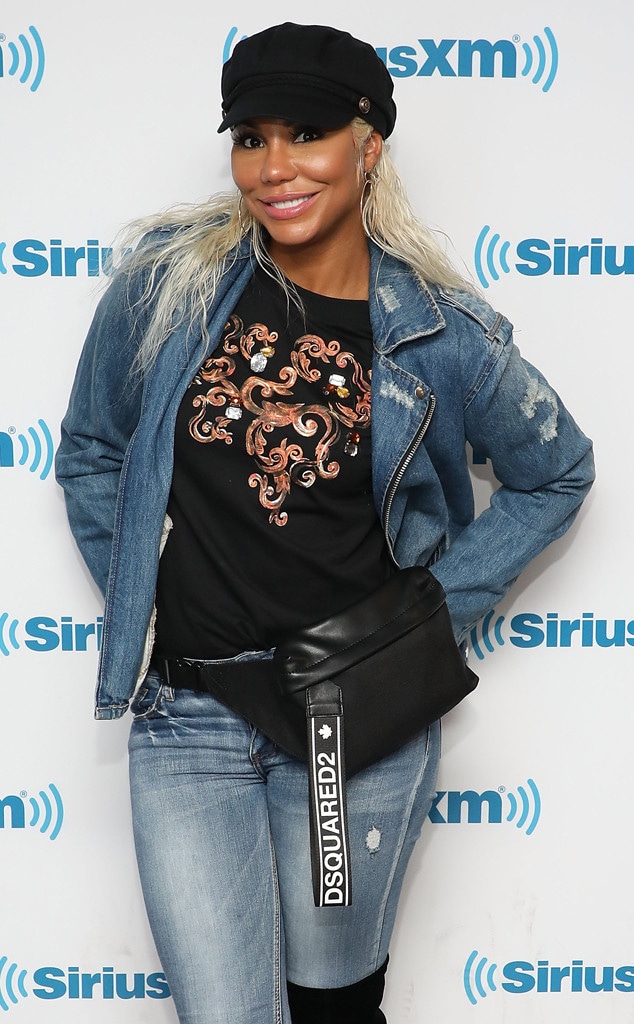 Taylor Hill/Getty Images
Tamar Braxton has accused family members of molesting her as a child.
The topic came up during Thursday's episode of The Wendy Williams Show after Wendy Williams interviewed her about some alleged family drama. The host asked her about a meeting Braxton and her sisters had with inspirational speaker Iyanla Vanzant, which ended with Braxton walking out of the room and calling Vanzant the "devil."
"I've been battling myself on whether or not I wanted to say really what happened or not because everyone wants you to be political," Braxton said, "but I'm Tamar and I'm real, right?" 
The singer then revealed "a lot of things happened" during her childhood that she was "too afraid to talk about or too ashamed to talk about."
"But the truth of the matter is that I have been molested, you know, by both sides of my family," she said. "And it's nothing I ever talked about and I never thought that I would sit around the table with Iyanla who's here to talk about me and my sisters and their problems and to bring that up and sex shame me basically in front of everybody. So, that's why I got up and walked out."
Braxton did not name any specific family members.
After appearing on the show, Braxton took to Twitter to speak her truth.
"Today Wendy asked me what happened at my sisters meeting and why did I walk out," she wrote. "Since someone there decided that they would ask me about something so private, so embarrassing, so secretive in front of EVERYONE that was there, I felt like my life was flashing before my eyes and IMMEDIATELY started to cry. Not because someone decided to allow someone else to tell MY SECRET, not because I was asked if it were True in front of a hundred strangers, but because once again my right to choose was taken from me all over again."
She then added, "I decided to Tell Wendy and the world MY secret, MYSELF that I have been a victim of abuse not once, twice, ten, but multiple times by multiple 'family members' I've never told ANYONE other than two people in my life and they both have held this close to them."
One of these confidants included her current boyfriend of three months, whom she spoke highly of during the show.
"EVERY, SINGLE DAY he says I'm so beautiful and my scars makes me even more attractive," she tweeted.
The Braxton Family Values star then continued to share her reasoning for opening up.
"I felt that because this has happened to me recently, that something HAD to be done about people who DID know and tried to make people embarrassed and ashamed about something that has happened to them!!!" she added.
"I never EVER again want anyone to feel so little and so small or even ashamed about something they had no control over," she continued. "I wanted to create a space where you can tell your OWN story with out anyone commenting or making you feel ashamed EVER again!!" 
She then encouraged her followers to "tell your story and empower yourself starting today."       
"I wanted you to know that no matter how scarred you are… you are the PRETTIEST," she tweeted. "I love you all so much."
She also directed her followers to her website NoNeedTBShame.com and encouraged them to share their stories.
In addition to sharing the accusation, Braxton opened up about rumors surrounding her ex husband, Vince Herbert, and talked about the new man in her life.
Watch the video to see the whole interview.