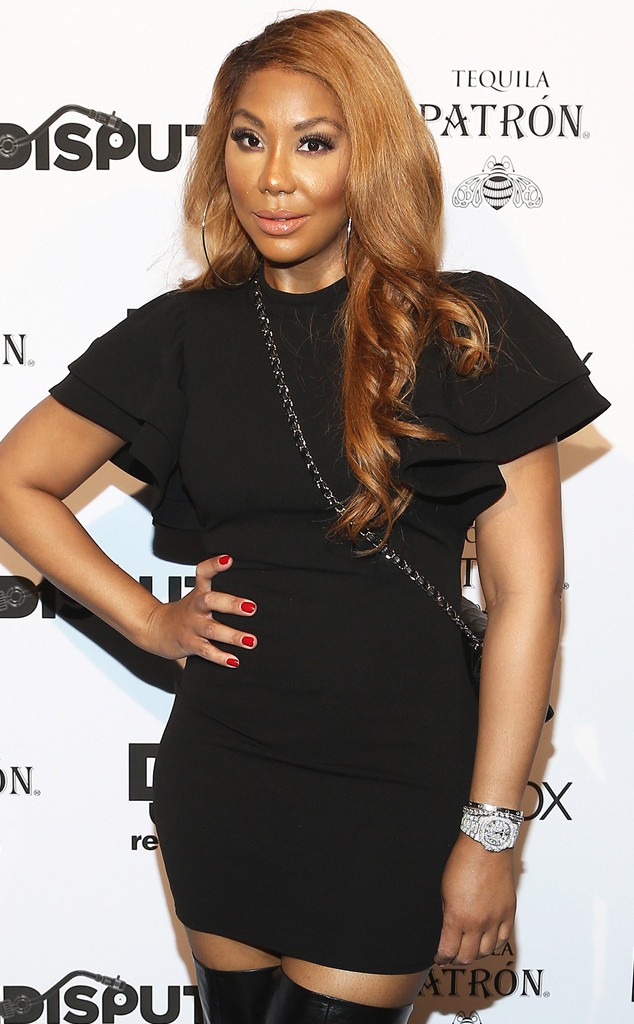 Tommaso Boddi/Getty Images for Def Jam
Tamar Braxton is feeling a little freer these days. 
That's because the Grammy nominee recently shed her locks in the name of liberty. On Wednesday, she tuned fans and followers into her new cut by sharing a video of herself in the chair while someone took a buzzer to her head. "Finally free," she wrote. 
The songstress issued a declaration reclaiming her identity after the big buzz cut. "Im over feeling captive to a wig, weave, people, people's comments & opinions hell...even my OWN feelings!" she penned on Instagram. "WE can choose to stop these things from having the power and victory over us!! And for me, that starts TODAY."
While it's unclear if anything in particular triggered the change, the star has undergone a series of personal and professional changes in recent years. The former Real co-host filed for divorce from her husband of nearly a decade, Vincent Herbert, back in October 2017. Some public drama between the two ensued around the holidays and, by the new year, Braxton sat down with the co-hosts of The View to clear up any speculation about her domestic life. 
"I have a regular marriage and regular marriages like everybody else, things happen and in my marriage you know it was just to a point where I felt like divorce was the only option that I had left. Although we're in extensive counseling and that is much needed and it still will always be, but I think the bigger picture of everything is that we have a responsibility to my amazing 4-year-old son and just to raise him in the most comfortable, amazing, loving, secure household that we can. That's why we don't live together."
Now, with the help of her new look, she's taking back her power. As she wrote on social media, "I see me."