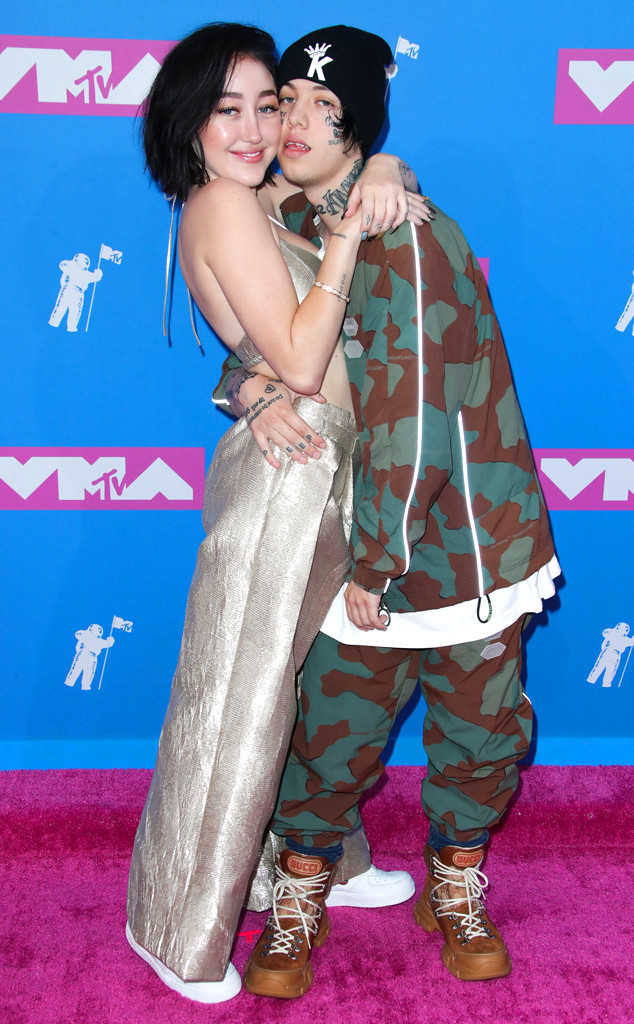 Matt Baron/REX/Shutterstock
Noah Cyrus is wearing her heart on her sleeve in her new song "Mad at You."
The 18-year-old singer dropped the tune on Thursday—just a few days after her public split from Lil Xan.
Miley Cyrus' little sister opens the song by setting the scene of a pending breakup.
"We need to talk. You should sit. I don't want to start a fight," she croons. "But the minute it gets to my lips, I can feel my tongue is tied."
It's unclear whether this is the conversation they actually had or she wishes they had. Earlier this week, the artist asked her ex to address their troubles directly, telling him "we could have done this in person or over the phone."
As the song continues, Cyrus sings, "My eyes to start to water, but I can't stop you when you lie." This line could be a reference to Lil Xan's accusation that Cyrus cheated on him and that their love was a "fake relationship" set up by Columbia Records to "boost" her popularity.
Still, she can't deny the heartbreak or the feelings she still has for her ex.
"Baby, we need to talk 'cause I think it's time that I walk away before you start calling my name," she sings. "Because when you start begging me to stay—it's going to be hard as hell, and baby you know me well. No matter what you do, I can never be mad at you."
At one point, she also sings,"For me, there's no one else."