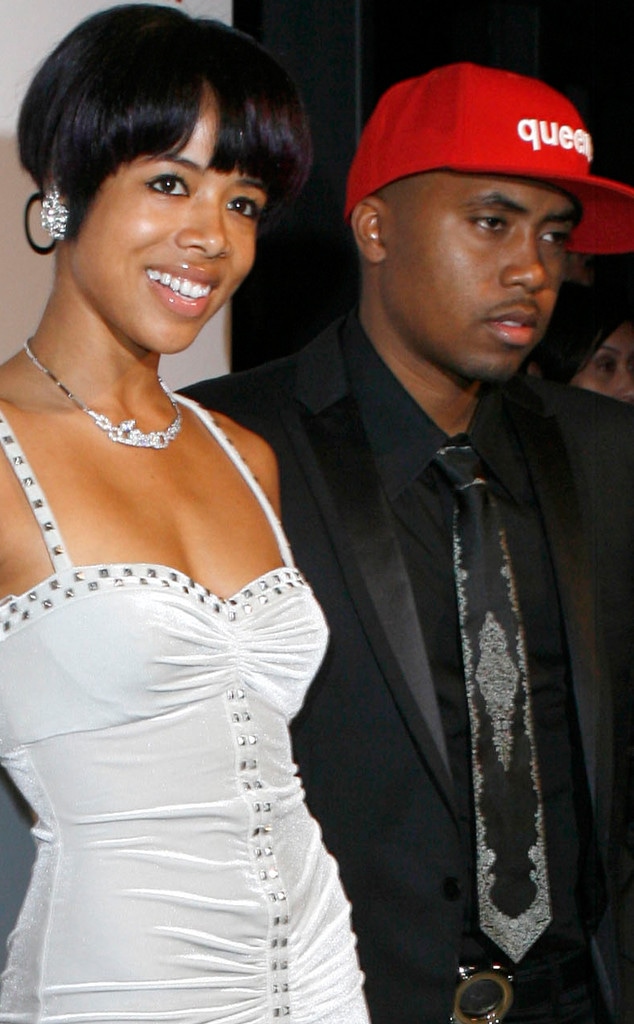 Jeff Vespa/WireImage
Nas is fighting back against claims of abuse by ex-wife Kelis, and making claims of his own.
On Thursday, the rapper took to Instagram to vent his feelings after he learned Essence would potentially be doing a story on Kelis' allegations. In the lengthy statement, the artist questions why their custody negotiation has driven the singer to cause "real struggle and pain." He even accuses the "Milkshake" singer of being "jealous & verbally abusive" of his daughter.
Nas reflected on the "signs" indicating their relationship was unhealthy. He wrote, "I shouldn't have ignored the signs from your your first song and video I HATE YOU SO MUCH RIGHT NOW. But I thought you was beautiful. You came into my life at a time i was grieving from my moms passing. You was a friend. Because of that i wanted to marry you. And i did. And we had a big lavish wedding. Overall there was too many good times. I have to say i wasn't the most faithful husband. I was immature. I'm sorry about that. But you bumped your own head sis. [sic]"
He continued, alleging the singer tried to attack him earlier this year when he came to pick up their son, Knight, from her house, as the boy watched from the window.
According to the star, he wishes her nothing but the best but he has grown tired of her behavior towards him over the years. "Even our son wonders why you treat me the way you do," the rapper added.
He continued, "Back then you asked me why didn't i stop the divorce from happening. I tried! We are too different. Some things aren't meant to be. We were meant to be so that we could have our son. Nothing more. You didn't like that. I prayed for your peace of mind for years because of your uneasy soul. I still do. I guess some things take time. You definitely don't know me now and probably never knew me. You make up this image of me that's not true but it's funny because it's really you describing yourself. You made up stories about me and claimed i did things that YOU DID."
Nas followed up this statement by detailing the alleged lengths she went to to harm his career, as well as the "bad things" she supposedly told their son about him. And while he has faith his son is able to tell the difference between the truth and the lies, he struggles to understand why she is still "competing" with him, even after all he did for her.
Then, the artist claims he paid for most of her home renovation, schooling and other expenditures, but he has yet to see any form of compromise from Kelis. 
He argues that he only took her to court as a means of working through the "bulls--t," but she continues to scheme behind his back in order to get more money and time with their son. 
However, he asserts that he won't continue to play her game, because he is "no longer allowing you to take advantage of the fact that I did not want to respond in a manner that could affect my kids , friends or family publicly."
"This is MY TRUTH. And I don't care what else she has left to say unless it concerns our son. This is the first and last time I'm addressing this. Despite all of this I still hope for the best for her because whats best for her is what's best for knight," the rapper concluded. 
His assertions come nearly five months after the "Milkshake" singer alleged he had abused her. She claimed, "There was a lot of mental and physical abuse and it got to the point where I probably would have stayed longer had I not been pregnant because I really did love him and because we were married."
And contrary to Nas' claims, she says he only tries to see Knight when there is a "photo opp" and doesn't actively "participate" in the boy's life. "I have been a parent," she said. "I have been there. It's not about not allowing you to see him. It's about the fact that if you haven't been there, you can't show up when you feel like it and regulate." 
Her statements came after TMZ reported the pair had reached a joint custody agreement.
E! News has reached out to Kelis' rep for comment.