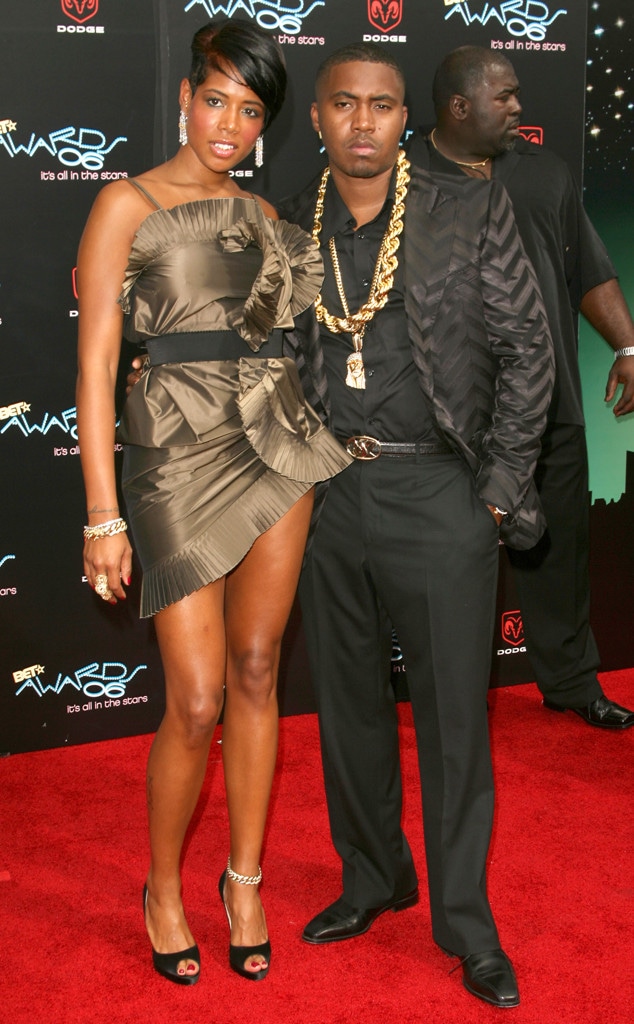 Jason Merritt/FilmMagic
Kelis is addressing what she claims went on behind close doors in her marriage to Nas. 
In a new interview with Hollywood Unlocked, the "Milkshake" singer—who was married to the rapper between 2005 and 2009—accuses Nas of abusing her and says she also hit him.
Kelis described their relationship as "really dark," adding, "There was a lot of mental and physical abuse and it got to the point where I probably would have stayed longer had I not been pregnant because I really did love him and because we were married." 
She was seven months pregnant with their son Knight when she filed for divorce. At the time, the domestic dispute between Rihanna and Chris Brown played a part in her decision to leave the hip-hop mogul.
"I remember so clearly when the [Rihanna] pictures came out," Kelis recalled. "Because I had bruises all over my body at that time. I wasn't ready to walk. I just wasn't. I'm not weak but I'm really private. I don't like people knowing my business. I felt like, 'This is my partner. I chose this. We're gonna do this, we're gonna make it work.'"
Nine years later, Kelis says her children (including son Shepard with current husband Mike Mora) have motivated her to finally speak out. 
"I have never talked about this man, ever," she explained. "The amount of airing out that I could do, and I've chosen not to. Our kids will find out. They're finding out now. I've never painted myself as a saint. Did he hit me? Mhm. Did I hit him back? Mhm."
Kelis continued, "Im extremely confrontational so I take my part in it. I wasn't perfect. I've never painted myself as an angel. I can be a bitch. I can fight. I know how to fight. I'm not afraid to throw a punch…. I'll participate in ending it, but I wouldn't have started it."
As for their co-parenting relationship today, Kelis slammed Nas for being a fair-weather father to their son. She said he "doesn't participate" in Knight's life, and only "shows up" when there's "a photo opp." 
"I have been a parent," she said. "I have been there. It's not about not allowing you to see him. It's about the fact that if you haven't been there, you can't show up when you feel like it and regulate." 
In March, TMZ reported the exes agreed to share joint custody of their son after years of disputes. 
E! News has reached out to Nas' representative for comment. He has not responded publicly to Kelis' interview.