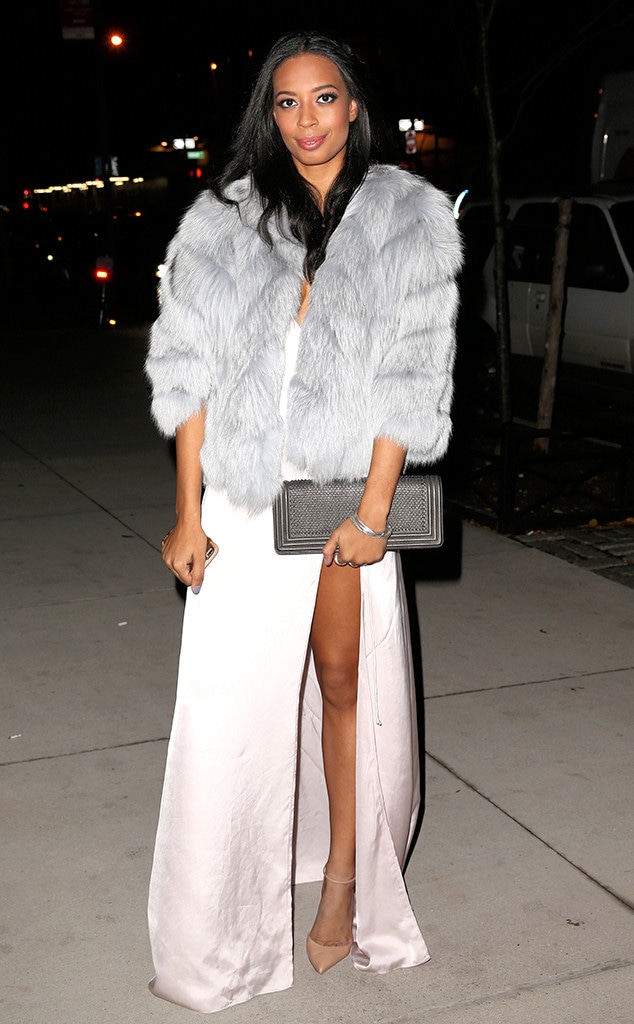 Splash News
Lyric McHenry was laid to rest on Wednesday.
Family friend Magic Johnson confirmed the reality star's funeral in a statement on Twitter. "Yesterday was a difficult day as we laid to rest Lyric McHenry, a daughter to Cookie and I and best friend to EJ," he wrote. "We've known Lyric since she was a baby and shared many lifelong memories with her and her family."
The former basketball player continued, "We were blessed to witness her become a caring and brilliant young lady. Her talent was special and her potential limitless. She will be sorely missed. May she rest in peace."
Lyric, who appeared on EJ Johnson's show EJNYC, was found dead above the Major Deegan Expressway in the early hours of Tuesday, Aug. 14. At the time, police claimed there were no obvious signs of trauma on her body, however, an investigation into her death was later opened.
The night before the producer's death, she celebrated her 26th birthday with friends and family at New York City hot spots The Frederick Hotel, SoHo Grand Hotel and Dream Downtown. 
Her family has since spoken out about the passing of their daughter and wrote in a statement: "The McHenry Family deeply appreciates the many communications of support from Lyric's many friends upon learning of her untimely death at approximately 6:00 AM the morning of August 14th, 2018. Despite the speculation in earlier reports, at this point in time the cause of Lyric's death has yet to be determined."
"In contrast, what is factual and known is that Lyric who just turned 26 last week on August 6, was a brilliant, creative and lovely young woman who shared a deep passion for writing, film and a long-standing commitment to social justice," they continued. "She was a Christian who grew up in Los Angeles and attended the Center for Early Education and graduated from the Marlborough School in Los Angeles. Lyric graduated from Stanford University in 2014 where she studied in Paris, France for a year and spoke fluent French."
"Lyric's warmth, compassion and energy will be missed by many and the family would appreciate that all speculation surrounding the circumstances of death cease until the real facts are determined during the current investigation by the NYPD and the City of New York," the statement concluded.