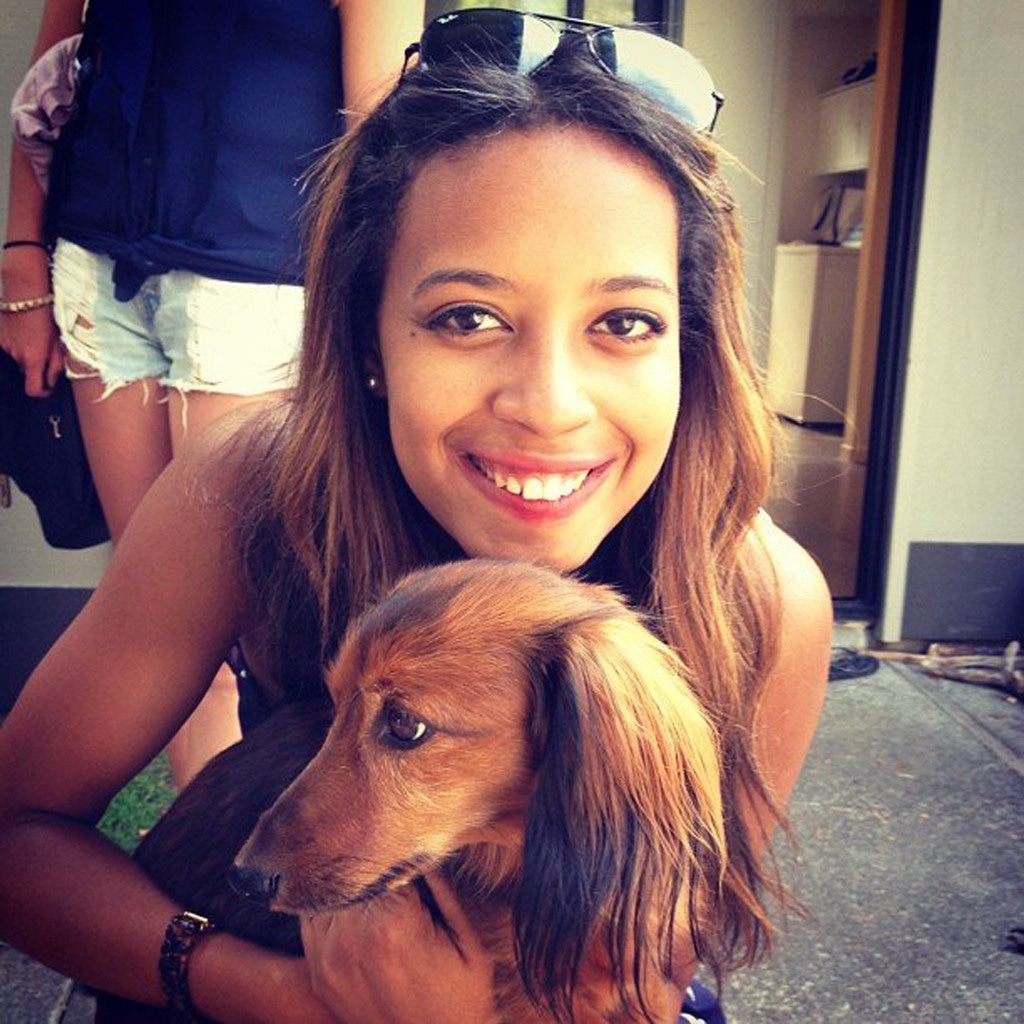 Instagram
UPDATE: Lyric McHenry's family has released a statement following her death on Tuesday.
"The McHenry Family deeply appreciates the many communications of support from Lyric's many friends upon learning of her untimely death at approximately 6:00 AM the morning of August 14th, 2018," the family's statement reads. "Despite the speculation in earlier reports, at this point in time the cause of Lyric's death has yet to be determined."
"In contrast, what is factual and known is that Lyric who just turned 26 last week on August 6, was a brilliant, creative and lovely young woman who shared a deep passion for writing, film and a long-standing commitment to social justice," the statement continues. "She was a Christian who grew up in Los Angeles and attended the Center for Early Education and graduated from the Marlborough School in Los Angeles. Lyric graduated from Stanford University in 2014 where she studied in Paris, France for a year and spoke fluent French."
The statement concludes, "Lyric's warmth, compassion and energy will be missed by many and the family would appreciate that all speculation surrounding the circumstances of death cease until the real facts are determined during the current investigation by the NYPD and the City of New York."
__________
There is an open, active investigation into the death of Lyric McHenry, the New York Police Department confirms to E! News.
The reality star, who appeared on EJ Johnson's show EJNYC, was found dead on Tuesday after a birthday celebration. New York City police confirmed a 26-year-old female was found above the Major Deegan Expressway early Tuesday morning. The victim was transported to Bronx-Lebanon hospital where she was pronounced dead.
Photo courtesy of the McHenry family
On Wednesday, NYPD told E! News that there's an open investigation into Lyric's death. The NYPD is currently waiting on autopsy results from the medical examiner's office. The department will proceed accordingly depending on Lyric's official cause of death. The department can't rule out murder until the autopsy is concluded. The NY Medical Examiner's Office has also confirmed to E! News that they're currently conducting an autopsy to determine Lyric's cause of death.
On Monday evening, Lyric, who turned 26 last week, had been out and about in NYC having what appeared to be a belated birthday celebration, which she documented on her Instagram Stories. She tagged herself at The Frederick Hotel, SoHo Grand Hotel and Dream Downtown. Lyric also posted video of herself snapping selfies in the bathroom and hanging out with friends who wished her a happy birthday.
In celebration of Lyric's birthday last week, her best friend EJ Johnson sent her love on Instagram. "Happy birthday to my best friend who has strutted with my in princess gowns since day 1 @lyric_leigh words cannot express how much I love and appreciate you in my life," EJ wrote. "Your constant love, respect and companionship gives me the confidence to live my truth every single day and I am so blessed that even as baby divas we recognized the greatness in each other. I love you."
After news of Lyric's death broke on Tuesday, Rich Kids of Beverly Hills star Dorothy Wang took to Twitter to write, "Rest In Peace Lyric McHenry. You were an angel amongst us."
This post was originally published on Wed, Aug. 15, 2018, 11:04 a.m.