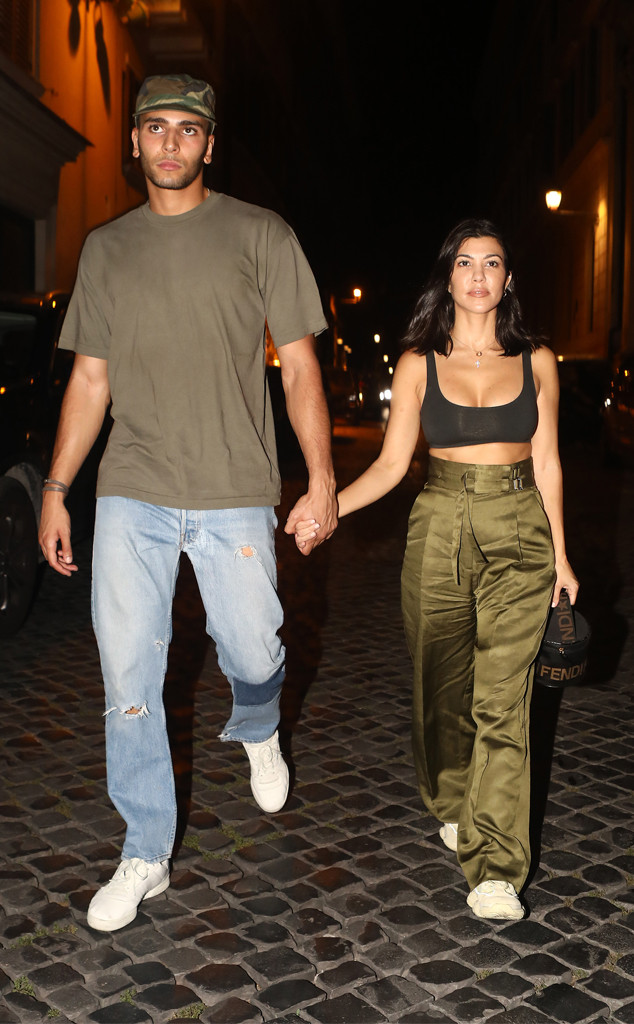 TheImageDirect.com
Nearly a month to the day E! Newsconfirmed Kourtney Kardashian and Younes Bendjima called it quits, the two have reunited.
The reality star and her former beau of almost two years were spotted back together on Monday night, according to photos published by The Daily Mail. In the snaps, the two are shown sitting in a black Range Rover SUV together with Bendjima in the driver's seat. Per The Daily Mail's report, the duo picked up Japanese takeout in Malibu before pulling into a parking spot along the Pacific Coast Highway, where they reportedly watched the sunset for a few hours.
However, it seems someone was also in the mood for In-N-Out because they went through the drive-thru at the fast food eatery before heading to Kardashian's Calabasas neighborhood, The Daily Mail reported.