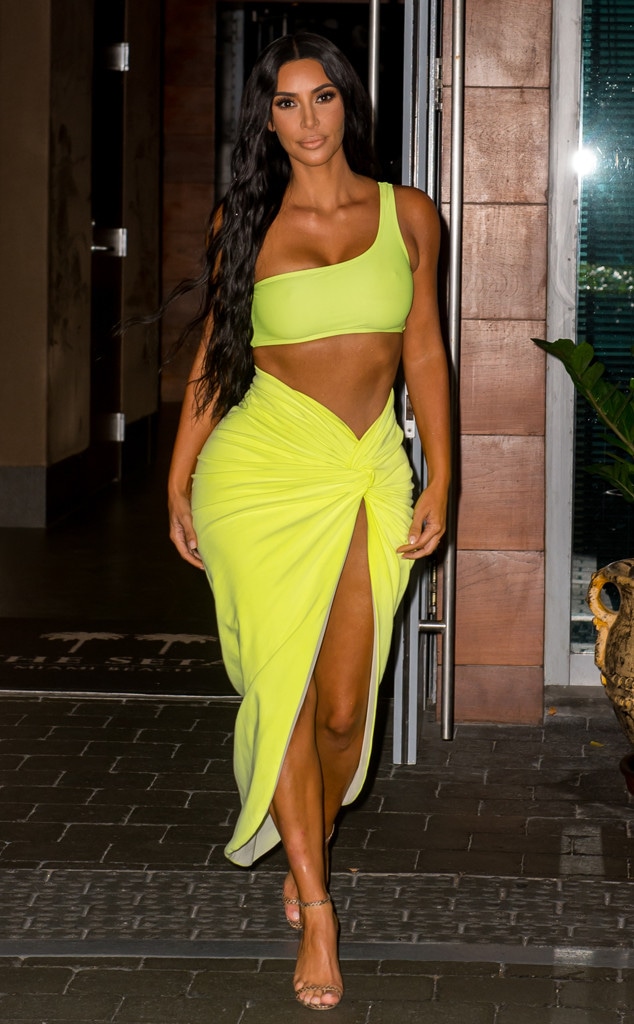 AM / SplashNews.com
Kim Kardashian is putting the feelings to rest after fan theories flooded the internet that she was "Kiki" from Drake's hit song "In My Feelings."
One very detail-oriented Twitter user posted a lengthy thread of messages rationalizing why he believes "Drake's been telling us for months now he slept with Kim K, we just haven't been listening."
Kim affirmed that we "just haven't been listening" because it isn't true. The Shade Room posted a video on Instagram discussing the theory and she immediately shut the door on any discussion. "Never happened. End of story," she commented.
Back on Twitter, the modern-day social media Sherlock Holmes analyzed the song basically lyric by lyric to make his point. Drake's song begins, "Kiki, do you love me?"
As evidenced on Keeping Up with the Kardashians, one of Kim's nicknames happens to be Kiki.
Drake and the KarJenners all live in the same neighborhood of Hidden Hills, Calif., which he mentions in his song "Can't Take a Joke." Tyler Morrison, the theorist, went so far as to detail on a map how far Drake's home is from Kim and Kanye West's house. Drake raps, "I cut down the block, made a right," and their homes, according to the map, are just down the block.
Drake and Kanye have collaborated on music together in the past, but Kanye's label produce Pusha T's diss track of Drake that outed the fact that the Scorpion rapper had a son.
Drake's "In My Feelings" song turned into a viral Internet sensation, with celebrities such as Will Smith, Ciara, DJ Khaled and more partaking in it. In August, Drake released his star-studded music video that gives a major shoutout to those who participated in the now-famous dance.
Check out the rest of the lengthy Twitter theories here.