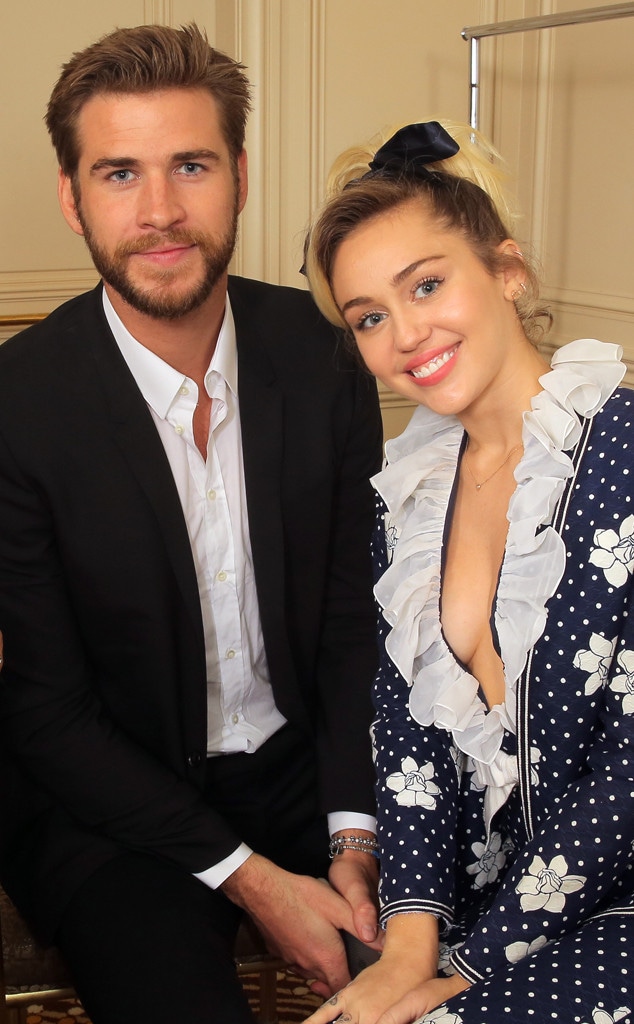 REX/Shutterstock
It's never boring when Liam Hemsworth and Miley Cyrus are together.
While driving around in a camouflage mask, Liam records a video of himself and his girlfriend before quickly braking on the wheels and shouting, scaring Miley in the process. In frustration, the Hannah Montana star throws her arms in the air, but still keeps a grin on her face as she chastises the Australian.
It seems the artist is not yet used to the actors attempts to scare her since she continues to fall victim to his hijinks. In one of their latest videos together, the pair is seen dancing together in the car, before the 28-year-old suddenly screams. Of course, the "Wrecking Ball" singer immediately tenses until she realizes her boyfriend had pulled off yet another prank. "I'm going to beat the…," the singer scolded, trailing off.
Oh, and there was the time when he almost drove Miley to tears by jumping out from behind a wall. 
In recent years, the couple has become more private with their personal lives, but funny videos like these always seem to assure the Miam fans that things are going well between the couple.
Most recently, speculation about a breakup started swirling after Miley deleted all photos from her Instagram account. The truth, however, was much more simple. "Miley is working on new music and rebranding herself, hence why she deleted her Instagram photos. She is starting the process of a new music project and wants a clean slate," a source told E! News at the time.
Meanwhile, Liam is relaxing after wrapping up production for the film Isn't It Romantic. The cast of the romantic comedy were recently spotted dancing their hearts out on the streets of the Big Apple for a scene in the movie. And Miley better watch out cause it looks like his co-star, Rebel Wilson, fancies the Australia native. In an Instagram post, she gushed, "Liam's a stud muffin obviously, who's so funny too!"
We're watching you Rebel!