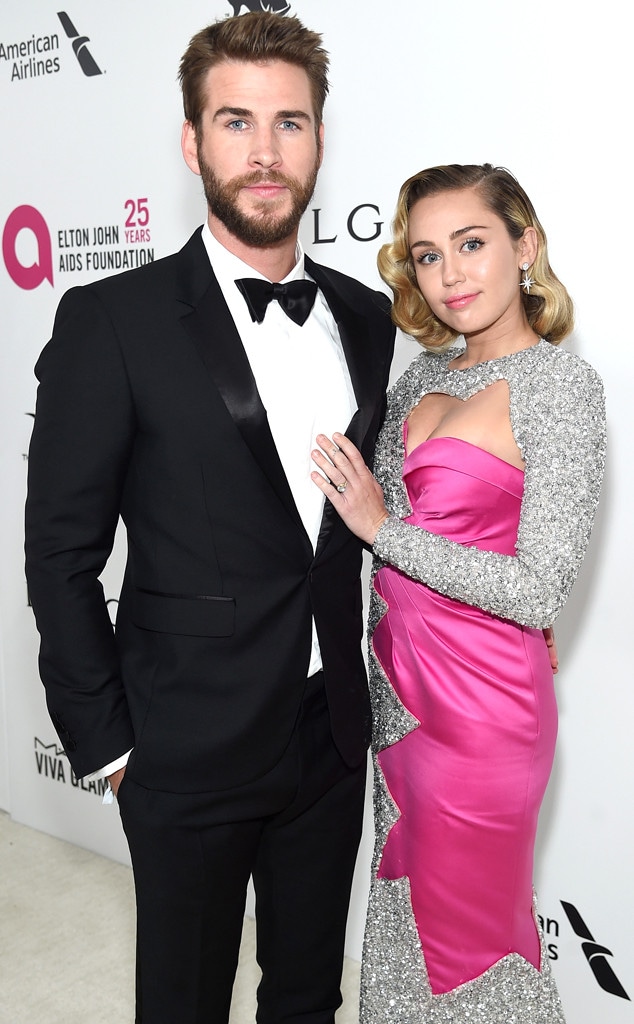 Jamie McCarthy/Getty Images for EJAF
Miley Cyrus and Liam Hemsworth "are truly in a great place right now."
Sources tell E! News the two are "very much still together and have just been trying to be more private about their relationship. They have been spending a lot of their time being low-key in Nashville lately, and come home to Malibu often to spend time with family."
And apparently their withdrawal from the public eye prompted people to speculate about Miley and Liam's current relationship status.
However, the former co-stars were quick to put those rumors to rest, the singer and actor shared a video of themselves happily dancing together in their car.
The insider also reported that while they can't wait to marry each other, marriage simply isn't the main priority at the moment. The source maintains "wedding planning has been a continuous conversation over the years but they have not locked in any set plans."
"Their family would love for them to finally tie the knot, and are very excited about it, but no one is pushing them. Miley is very simplistic when it comes to her ideas and does not want things to be an ordeal. Both Miley and Liam want to have children and they both want to be married but aren't trying to rush the process," the source explained.
As of right now, "Miley is working on new music and rebranding herself, hence why she deleted her Instagram photos. She is starting the process of a new music project and wants a clean slate." 
Check out the gallery below to relive the emotional ups and downs of Miley and Liam's relationship!
I'm not crying, you're crying.