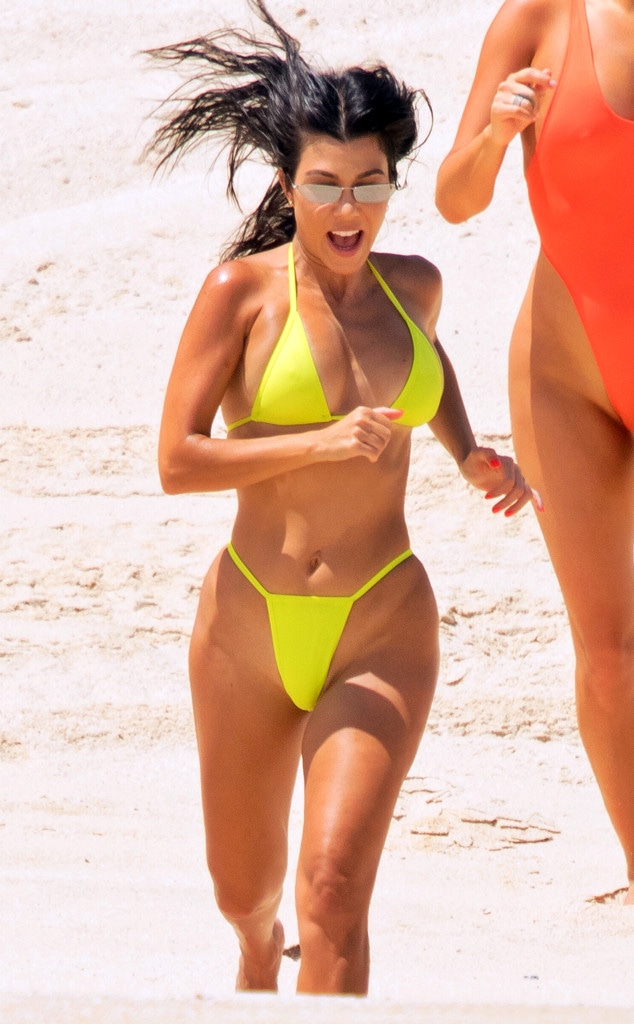 SplashNews.com
Kourtney Kardashian is newly single and loving it.
A source told E! News the reality star has "has zero plans on getting back with Younes Bendjima and is enjoying being newly single." Just weeks after the split, Kourtney is "definitely open to dating again," but things are still fresh and she "is in no rush to settle down with anyone."
And while the mother-of-three is ready to move on, she doesn't see herself going back to any of her exes, including Scott Disick. "Kourtney is really good at cutting people off and once you do her wrong once, it's hard for her to let you back in her life. She has no interest in getting back with Younes or even Scott, and would definitely consider dating someone new," the insider shared.
This past weekend, the Keeping Up With The Kardashians star jetted off to Cabo for some much-needed R&R after some urging on the behalf of her girlfriends, so that they could all "enjoy 'girls time' together with no kids."
While on their trip south of the border, "They were having a lot of fun and 'Vacation Kourtney' came out to play." Clad in an array of sexy bikinis, the 39-year-old "was living it up, taking shots, talking to random people and looked really happy."
Besides, after parting from her boyfriend of over a year, "She really needed to get away and let loose."
Meanwhile, things back home are going well too. Kourtney and ex-boyfriend Scott "are on great terms right now and they have a better understanding of each other's needs and wants when it comes to co-parenting and being in a civil friendship together."
"Kourtney has become more understanding of Scott and his relationship with Sofia and it doesn't bother her anymore like it used to," the insider revealed. "There have been many ups and downs between Scott and Kourtney, but they have definitely been on the same page recently."
It helps that her relationship with the model has come to an end, since a source previously revealed, "Scott is very happy Kourtney cut it off with Younes."