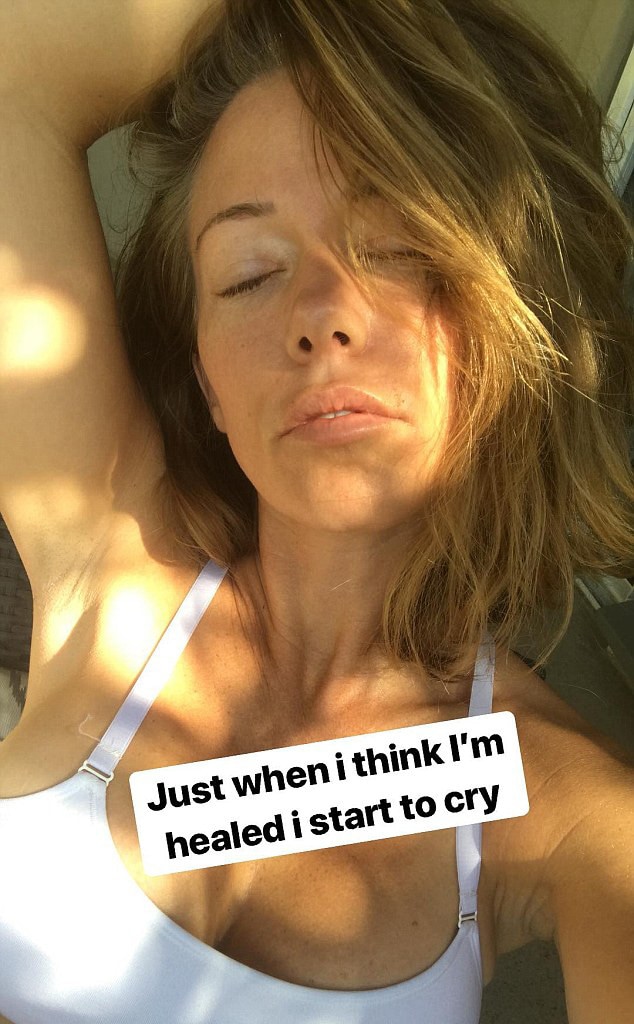 Instagram
Getting divorced and healing doesn't have to happen overnight.
More than four months after Kendra Wilkinson filed court papers to end her marriage to Hank Baskett, the reality star is documenting her emotions on social media.
In several posts in Instagram Stories, the Kendra On Top star admitted that she's been making progress in her journey.
Some days, however, prove to be harder than others.
"Just when I think I'm healed, I start to cry," she wrote to her followers. "Sorry I'm not a perfect person. I'm really sorry."
Kendra later professed that "#DivorceSucks" when she found herself doing some summer cleaning in the house. "Maybe now is the time for a dating app just to help me with my garage," she joked. "Left in the dust like…I need a man please. Wait no I don't."
She would later post a copy of Kendra season one that featured plenty of scenes with Hank.
"I was the happiest girl in the world sold on the most perfect dream," she wrote while showcasing the DVD.
Earlier this month, E! News learned that the couple's divorce wasn't finalized as they continue sorting out custody of their two kids. At the same time, both mom and dad have been focused on co-parenting and creating happy summer memories before it was time to go back to school.
Kendra and Hank Baskett IV headed to the Great Wall of China for a mother-son trip. And when it was time to ring in her birthday, the proud mom had a kids-only dinner at Mastro's Ocean Club along the California coast.
"I'm doing the best i can in my life with the cards I've been dealt and i will continue to do that. I'm hurt because the world i thought was promised to me forever is now coming to an end," Kendra previously shared on Instagram. "I'm not perfect with the way I'm reacting to my pain sometimes but i am getting stronger.  My kids, mom, dad, friends n therapy have been helping. I'll be able to breathe again soon."
She added, "Love will always win in my heart and will never go a day without being there for the people i love n yes him. Even with the pain I'm experiencing."