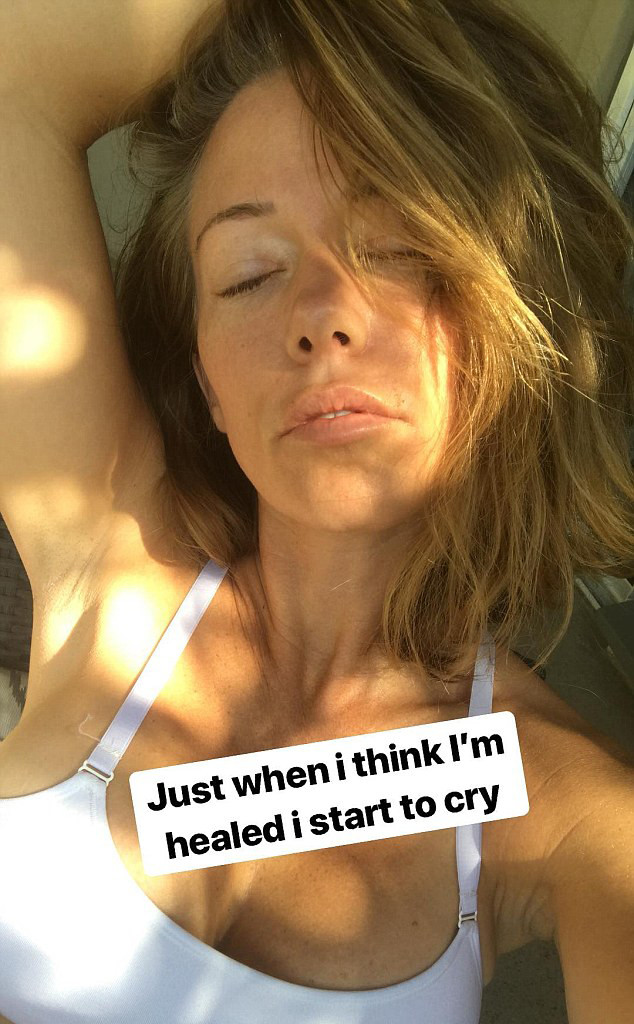 Instagram
Getting divorced and healing doesn't have to happen overnight.
More than four months after Kendra Wilkinson filed court papers to end her marriage to Hank Baskett, the reality star is documenting her emotions on social media.
In several posts in Instagram Stories, the Kendra On Top star admitted that she's been making progress in her journey.
Some days, however, prove to be harder than others.
"Just when I think I'm healed, I start to cry," she wrote to her followers. "Sorry I'm not a perfect person. I'm really sorry."
Kendra later professed that "#DivorceSucks" when she found herself doing some summer cleaning in the house. "Maybe now is the time for a dating app just to help me with my garage," she joked. "Left in the dust like…I need a man please. Wait no I don't."