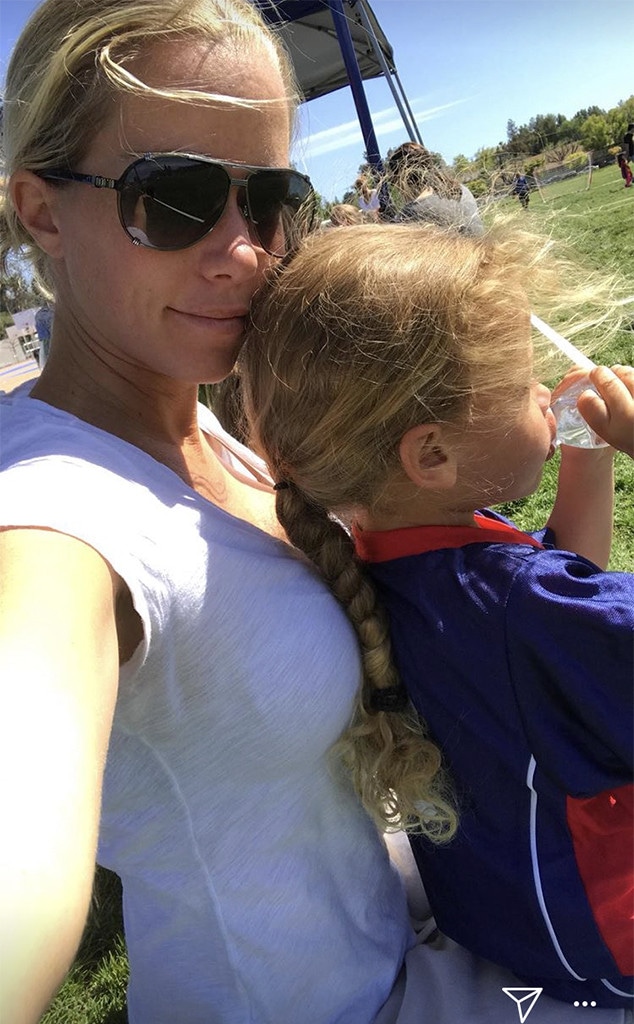 Instagram
Nearly four months after splitting from her ex, Kendra Wilkinson is ready to move on.
After filing for divorce citing "irreconcilable differences" from husband Hank Baskett in early April, the former reality star just wants the "divorce to be done and over with." A source tells E! News, "Kendra and Hank's divorce is not final yet. It has been a back and forth process and they have been sorting out the custody limitations and agreements, which is prolonging the situation."
"She understands that a divorce in general takes a great amount of time to process, but is completely over it," the insider explained.
Since their breakup, the exes have done their best to co-parent their kids Hank Jr.,8, and Alijah, 3, but the public nature of their lives has proven to be a challenge for the pair, especially when mommy shamers appear in the comments section.
In response, "Kendra has been more mellow recently and wants to prove that she is a great mom and deserves to have the kids 50/50 custody with Hank," the source revealed.
And despite publicly talking on Twitter about sex and dating, the mother-of-two "is trying to be low-key right now until her divorce is finalized."
The person close to the former Playboy bunny said, "Kendra is focused on her kids right now and is not publicly dating. She definitely wants to go out, party and date people. She is 100% ready to move on from Hank and date around."
Dating aside, the mom has shown she is ready to make some major life changes, with the 33-year-old going brunette, packing up old belongings and celebrating a birthday that symbolizes a "new year with a new mind set."
Hopefully, finalizing the divorce will give the model the closure she desires.