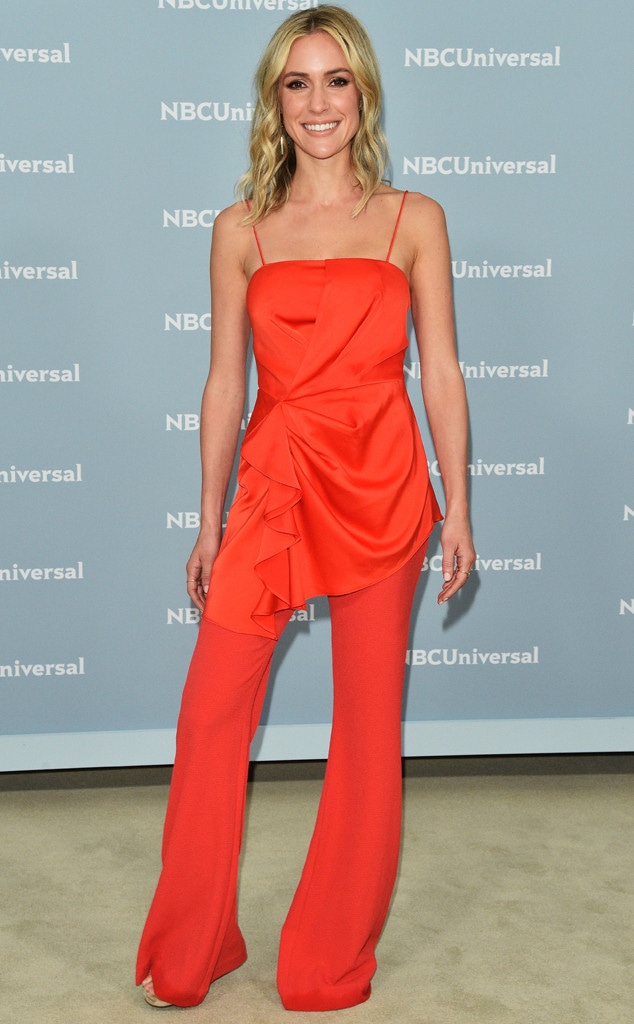 Andrew H. Walker/REX/Shutterstock
Kristin Cavallari and her Uncommon James team "are just getting started."
Thankfully, fans will get an up-close look at the lifestyle guru's ongoing quest for mogul greatness as Very Cavallari has been picked up for a second season. The network confirmed the exciting season two news today. We can't say we're shocked to learn this, as Very Cavallari is currently E!'s biggest non-spinoff season one original in over a year and a half.
In case you somehow missed it, this season covered everything from Kristin life at home with husband Jay Cutler to the drama surrounding running a lifestyle empire. Let's just say Cavallari's Uncommon James staff didn't make things easy on her!
"Kristin is uniquely aspirational and relatable, and our audience has embraced her long awaited return to reality TV featuring her life as a businesswoman, boss, mom and wife," shared Amy Introcaso-Davis, EVP, Development and Production at E! "We look forward to continue watching Kristin expand her businesses, manage her headstrong staff, and of course we can't wait for more hilarious moments from fan favorite Jay Cutler."
While some of you are giddy about the upcoming The Hills reboot, we couldn't be more excited to see what's to come for Kristin and her dynamic staff. And, per the former MTV star, she's pretty stoked to continue documenting her life in Nashville.
"I couldn't be happier that Very Cavallari will be returning for season two," gushed Kristin. "I had the best time filming our first season and feel like we are just getting started, so I can't wait to come back for more next year!"
Although season one of Very Cavallari is coming to an end, fans can find out how everything ends by catching the season finale this Sunday, Aug. 26 at 10 p.m. Not to mention, by 2019, the docu-series will be back...and with 10 episodes (an hour each).
We are very into this update!