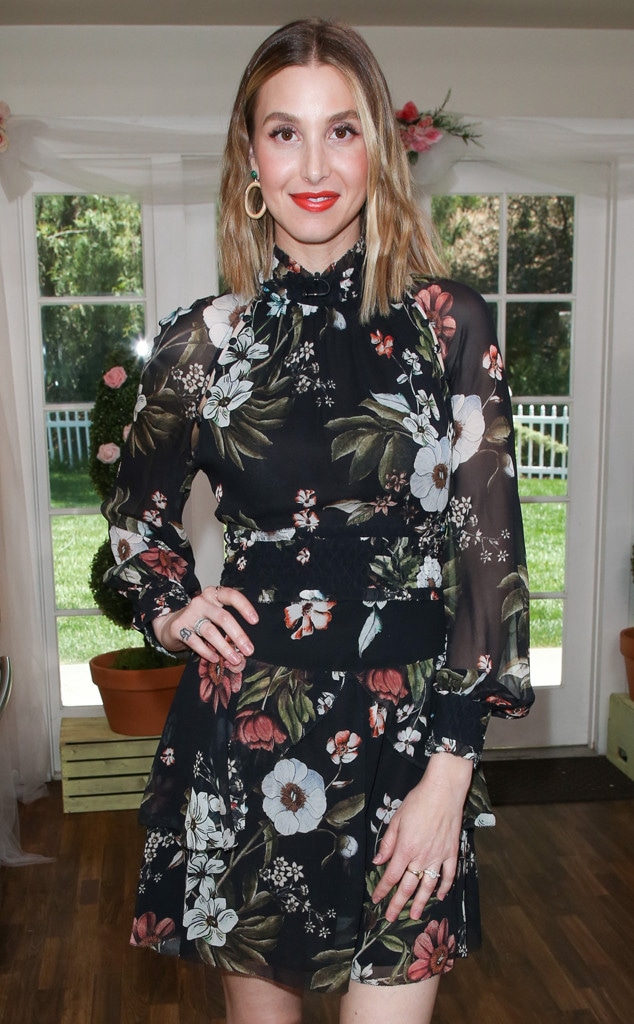 Paul Archuleta/Getty Images
It's confirmed: Whitney Port is returning to The Hills.
"Throw back to my first VMAs look. Good thing I get to go back and make up for my insane looks on #thehills on the NEW HILLS REBOOT," the fashionista captioned the Instagram reveal. Her announcement comes after her cast mates reunited on the MTV Video Music Awards red carpet for the big reveal of the show's return.
And in a reference that only The Hills or The City fans would understand, the mother added: "Maybe they'll let me out of the fashion closet this time."
With Audrina Patridge and Heidi and Spencer Pratt among the only confirmed cast members returning for the MTV series, Port's addition to the group is a relief to fans who are saddened by Kristin Cavallari and Lauren Conrad's choice not to participate in the docuseries.
Meanwhile, things are still up in the air for former teen heartthrob Brody Jenner. A source tells E! News, "MTV wants Brody. Without Lauren Conrad especially, the show needs Brody. He was the male lead of the show."
As for whether or not the newlywed will get in on the action, the insider says, "Brody is potentially interested and is currently in discussions with MTV."
If he decides to star in the reality show, which is expected to premiere in 2019, viewers can expect an inside look at his and the other stars' "personal and professional lives while living in Los Angeles."
Not to mention there will be a ton of cute babies.
One young kid who may not see is Audrina's daughter. In an Instagram post, ex-husband Corey Bohan shares his wishes to have their daughter not be part of the reboot. "I refuse to think it's ok for our 2yr old daughter Kirra Bohan to be shown & exploited on Reality TV," he wrote on Instagram. "Not just my child but anyone's for that matter."