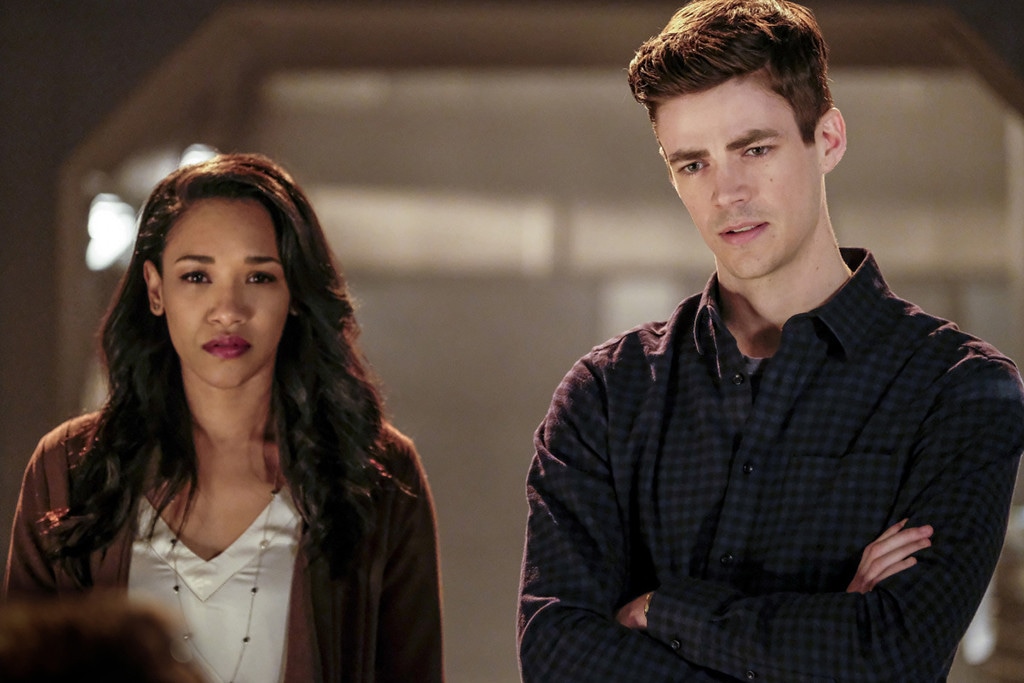 The CW
It sounds like this year's big DC crossover is going to get a little extra super. 
Not only will the event—a three-night crossover between The Flash, Supergirl, and Arrow—feature all the regular superheroes we've come to know and love, but we'll also get to hang out with a few other super faces, new and old, thanks to the return of Superman and the introduction of Batwoman and Lois Lane. 
Last year's crossover started with the wedding of Barry Allen (Grant Gustin) and Iris West (Candice Patton) being interrupted by nazis from an alternate universe, so it's safe to say pretty much anything could go down when these three shows get together. 
One mystery we're still trying to solve is exactly what Emily Bett Rickards was trying to communicate when our Comic-Con game of Truth or Dare asked her to "mime a secret from this year's crossover." She simply did one jumping jack, then sat back down while her costars clapped and agreed that it was a good miming of a secret from the crossover. Makes no real sense to us, so we guess we'll just have to wait to find out exactly what (or who) that jumping jack was about. 
For everything we actually know so far about what we're going to see come December, scroll on down! 
The CW's annual superhero crossover will begin Sunday, December 9 on the CW.