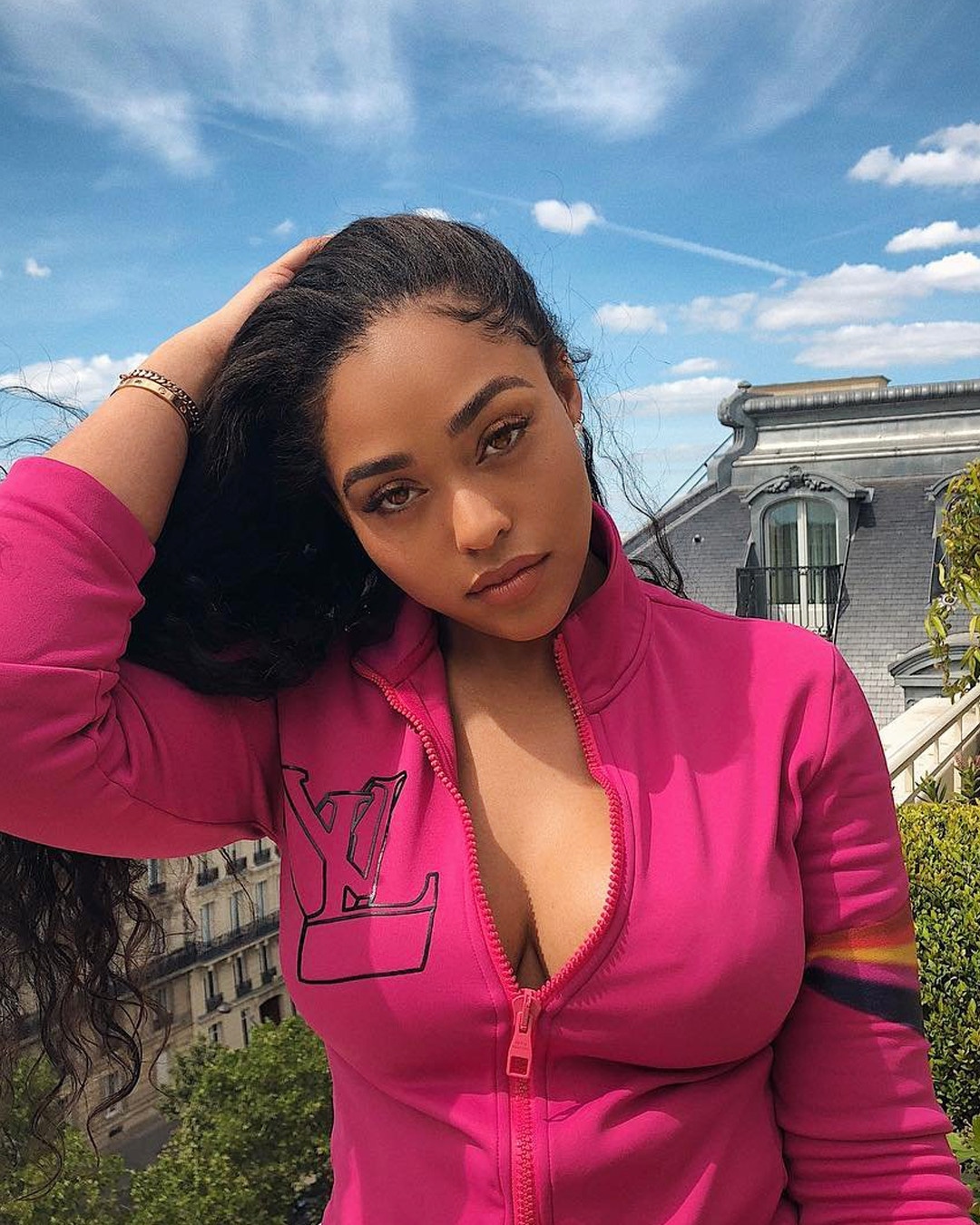 Instagram
Kylie Jenner has had a major impact on her BFF Jordyn Woods.
"When I met Kylie, I was a tomboy," Jordyn told E! News. "I didn't wear any makeup. I didn't wear hair extensions or anything. I saw [the Kardashian sisters] do it. And over time after watching Kylie put on makeup, I learned how to do it myself. Now, I really only trust myself to do my makeup."
If you glance through the Life of Kylie star's Instagram, it's clear that she's very good at doing her makeup. It's soft, subtle and focused on enhancing her natural features. In fact, she often opts out of foundation because she takes good care of her skin. 
At the launch of Kate Somerville's Retinol Vita C Power Serum, she shared, "I'm a big skin-care junkie, so I am excited to experiment with it."
After Jordyn and Kylie announced their upcoming Kylie Cosmetics collaboration, we made product predictions based on Jordyn's best selfies, including a brow product, lip gloss and a golden-tinted highlighter. And, it looks like we were pretty close. 
"I actually love the things we made," she said, referencing the highly-anticipated collaboration. "They are going to be staple pieces in my everyday...Kylie and I sat together multiple times and created so many palettes together over the past two years and finally settled on one."
Knowing that the products will center around her signature look, she also revealed the products in her day-to-day routine:
"Fresh skin always," she shared. "Lip gloss. Lashes. Brows. It's like brows, fresh skin and not too much foundation or powder. I use the Anastasia Beverly Hills brow pencil. I really like Kylie's concealer and Nars products for face. I love the Tom Ford cream bronzer. I love the Fenty Beauty lip gloss. There are some that are coming out (from her collection) that I love. Very simple."
Watch:
Jordyn Woods Spills on Kylie Jenner Make-Up Collab
From those products, the beauty influencer admits that the Tom Ford product is the most expensive product, but promises that it's worth the investment. It's her secret to maintaining glowing skin without foundation. 
"It's like a cream and the highlighter gives you a little glow," she told us. "You can put it on without makeup as well. It makes you look like your skin is highlighted in the right areas but doesn't look like makeup. A lot of people use it for photoshoots, that's how I started using it."
Good news: If you're aren't going to make this investment, we can expect the Kylie x Jordyn collection to drop soon. 
"It must just be...on my 21st, maybe," she teased.
Jordyn's 21st birthday is a month away (September 23rd), but she's doing things different than her best friend, who celebrated her 21st a couple of weeks ago.
"I want to do something not in a club," she revealed. "I want to do something more interactive like an arcade or a bowling alley or something next month."
Hopefully, there will be a birthday surprise for all of us!
Reporting by Amanda Williams