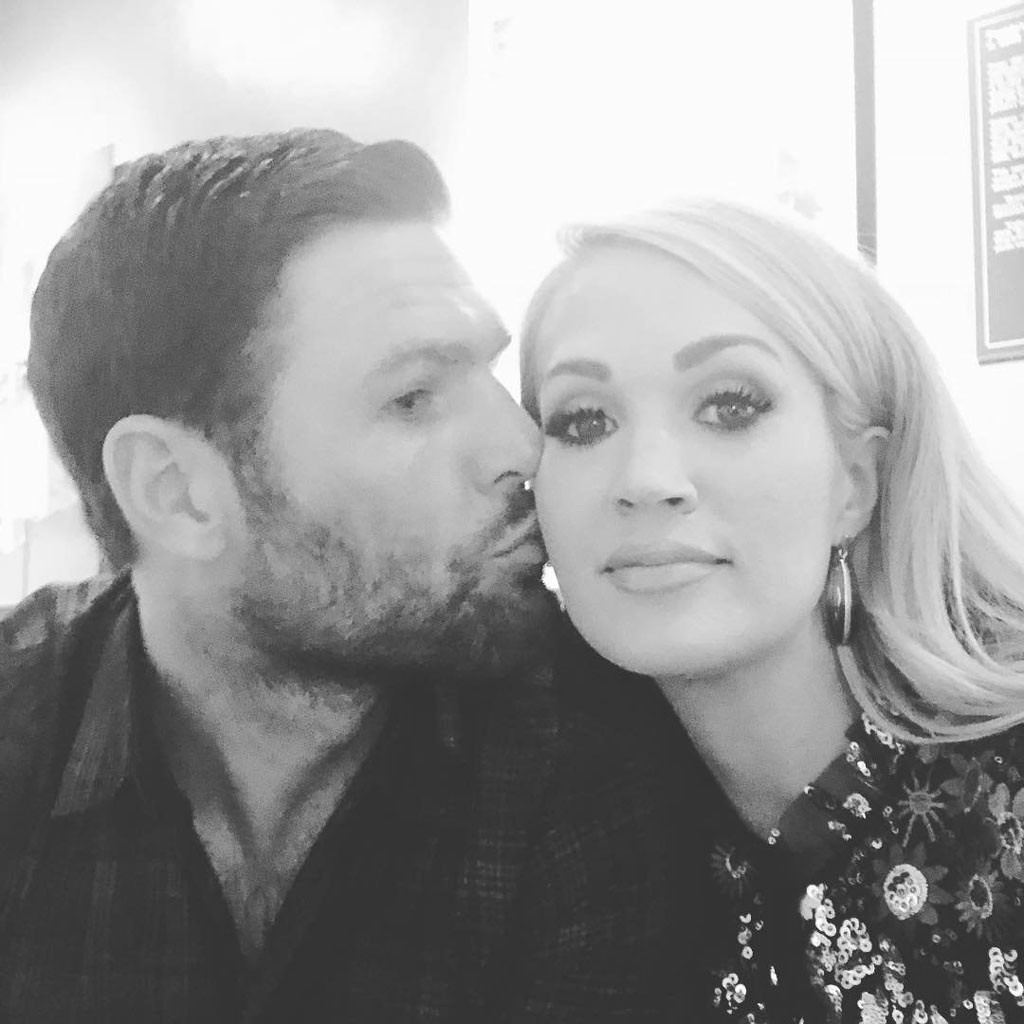 Instagram
Carrie Underwood's album release party put the "pretty" in Cry Pretty.
The singer hosted a gathering at The Parthenon in Nashville, Tenn. for a select group of guests, including her doting husband Mike Fisher. He praised the celebration and shared a photo of his wife giving a speech on Instagram: "Parthenon release party last night was unreal! But not quite as good as the new @carrieunderwood album!! This album is something special!! #crypretty."
Underwood uploaded a picture of her husband kissing her on the cheek and wrote, "My baby loves me just the way I am."
Other people who attended the party complimented the album and the singer. Nashville baker Ivey Childers called it "one for the books" and "very special."
The singer apparently became very emotional while presenting her work and was seen wiping tears away from her eyes. "She said it's been an emotional journey!" one guest explained on Instagram.
The past year has been tumultuous for Underwood. The American Idol winner retreated from public view after suffering from a "hard fall" in November. She needed over 40 stitches on her face due to the injury and took her time posting pictures of herself on social media afterwards. "And when I am ready to get in front of a camera, I want you all to understand why I might look a bit different. I'm hoping that, by then, the differences are minimal, but, again, I just don't know how it's all going to end up," she said at the time.
In brighter news, Underwood recently announced she and Fisher are expecting their second child together. Their son Isaiah Michael Fisher is 3. "Mike and Isaiah and I are absolute over the moon and excited to be adding a little fish to our pond," she said in an Instagram video.
As if the newest member of the Fisher family isn't exciting enough, Underwood also announced she's heading on tour in 2019 and will stop in 55 arenas across the U.S. and Canada.
The singer debuted her baby bump in a picture of herself standing on the side of the stage at the Grand Ole Opry in Nashville.
It's all coming together for Underwood, her family and her music. "This has been a dream come true," she beamed while announcing her tour and pregnancy.
Cry Pretty comes out Sept. 14.