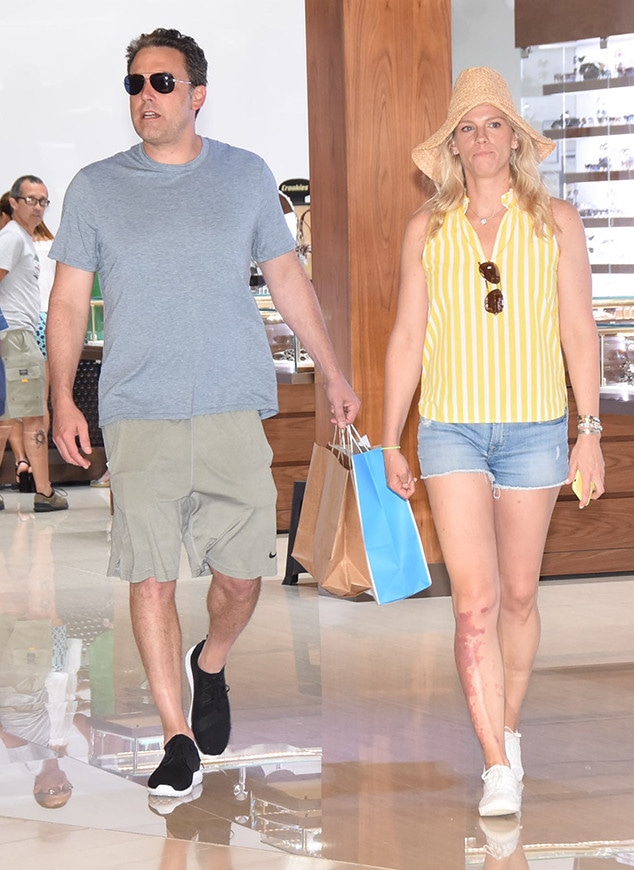 Photopress PR / SplashNews.com
Lindsay Shookus has quietly deleted her Instagram, it was revealed recently, after Ben Affleck sparked breakup rumors over his date with another woman.
The 46-year-old actor, who had started dating the 38-year-old SNL producer more than a year ago, and Playboy model and vet tech Shauna Sexton, 22, were both photographed at a Los Angeles restaurant on Thursday night. A source told E! news at the time that the two were on a date and that actor "feels it is over with Lindsay," who he had recently learned would not move to the city as planned. The source added that he was "not happy that there were photos."
Affleck, Shookus and Sexton have not commented about the pics and the reports. Page Six had noted afterwards that Shookus' Instagram has been deleted.
Shookus and Affleck were last photographed together during a trip to San Juan, Puerto Rico in July.
Shookus was not very active on Instagram. She occasionally posted about her job; in one of her most recent posts, in late July, she praised the cast and crew of SNL. Earlier this month, more than a week before Affleck and Sexton's night out, Shookus posted about a Girl's Lounge event.
Earlier this year, she shared pics of her parents and of Affleck, who was seen in a selfie of the two on the set of his Netflix movie Triple Frontier. The actor dropped out of the project a month later "to take some time to focus on his wellness and his family."