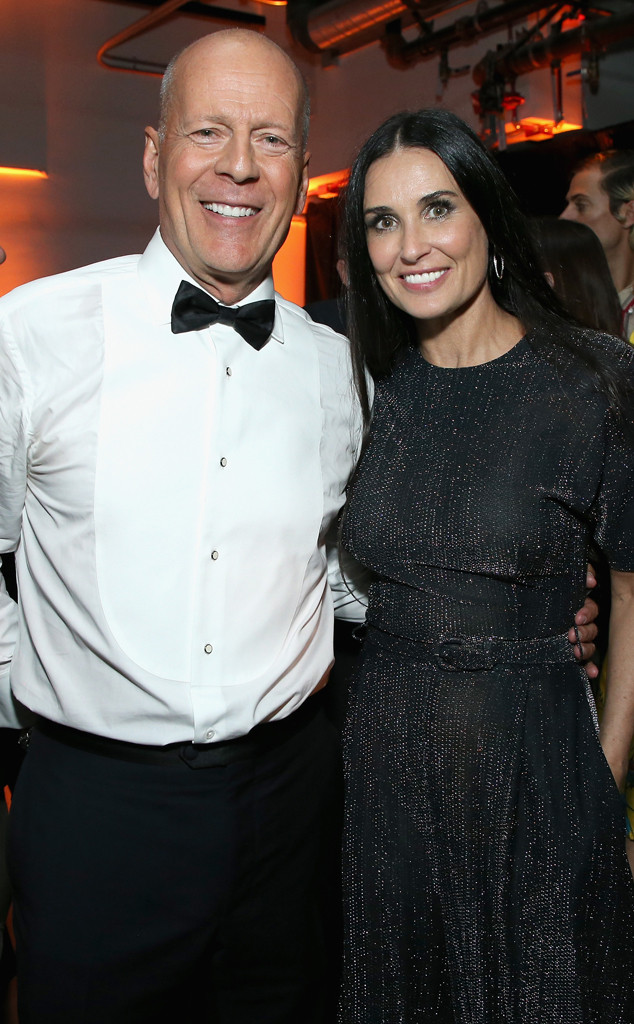 Phil Faraone/VMN18/Getty Images For Comedy Central
It's family time!
Bruce Willis and Demi Moore reunited to celebrate their daughter Rumer Willis' 30th birthday.
Photos and videos of the parents were all over social media and appeared to be in good spirits to help Rumer ring in the big 3-0, whose birthday was on Thursday.
An Instagram photo posted by their other daughter, Tallulah Willis, shows Bruce and Demi smiling with Tallulah in the middle. She captioned the upload with the emoji of a family.
Scout LaRue Willis also added a picture of the sisters with their dad, but Demi wasn't in this picture. Scout's Instagram gives a little insight into their family sense of humor. She captioned the picture, "Before we took this photo my dad said, 'hurry up, I have to fart.'"
Scout and Tallulah both posted very sentimental snapshots of Rumer and described just how much she means to them. Scout wrote, "Oh my big sister! Oh my best friend!!! You charm me with your tender hearted vulnerability. You are weird to the core, you are so bursting with love and compassion. You are so strong, so fierce, you strive to grow and become better every damn day and i have seen the fruits of your labor."