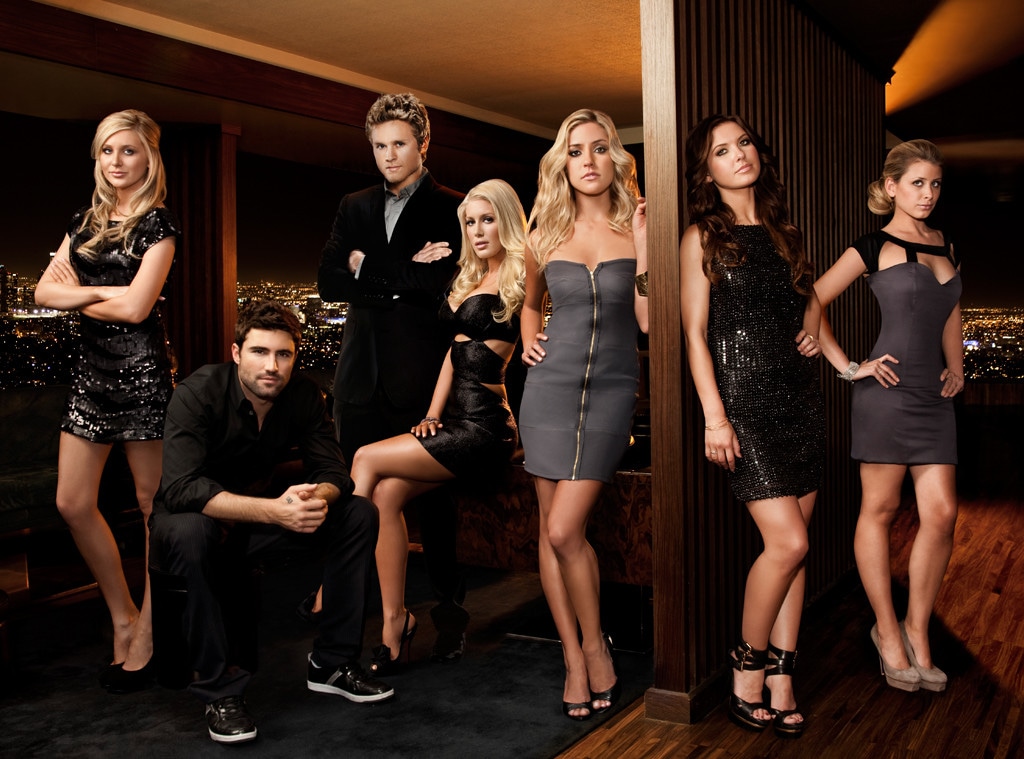 MTV
It is the moment we have all been waiting for: The Hills cast is finally having a reunion.
On Monday, the reality stars will reunite on the red carpet of the MTV VMA's, eight years after the show's dramatic finale. Kristin Cavallari, Heidi Pratt and the rest of the Hills crew are said to be coming together for a "reunion announcement," according to a source.
And while most of your favorite stars will be attending the star-studded event, there are a few former cast mates that won't be in attendance, like Lauren Conrad.
Between raising her little boy, William James Tell, and managing her business, the 32-year-old simply doesn't have the time. A source says, "Lauren is concentrating right now on her Kohl's line and her charity work, which she is very passionate about."
Watch:
Kristin Cavallari Still Talks to These "The Hills" Costars
"She is the head designer of her Kohl's line and has worked with them for 10 years, causing her to fly cross-country several times a month for her work," the insider explained.
Not to mention, "She's also opening her first store for Little Market right now."
On the other side of the spectrum, Lo Bosworth simply doesn't care to see her old friends. The lifestyle guru previously said she was approached about a possible reunion in February and she immediately replied with an emphatic, "F--k no."
"I don't want any association with any of those people. The dissociation from all those people is what I'm hungry for," she told the host of the podcast Lady Lovin'.
She continued, "I think everybody actually feels that way about their coworkers, which is really what the The Hills was. They were all just my f--king coworkers. It was a job. A j-o-b."
Obviously, this sentiment isn't shared by the other Hills cast members since they have all said otherwise.
Cavallari, for one, told Heidi and Spencer Pratt, "I would love nothing more than a Hills reunion," while on their Make Speidi Famous Again podcast.
Likewise, Whitney Port once told E! News she would be happy to do a get-together, mostly because she "would love to meet all the babies."
Let's hope this reunion isn't as dramatic as the show used to be.