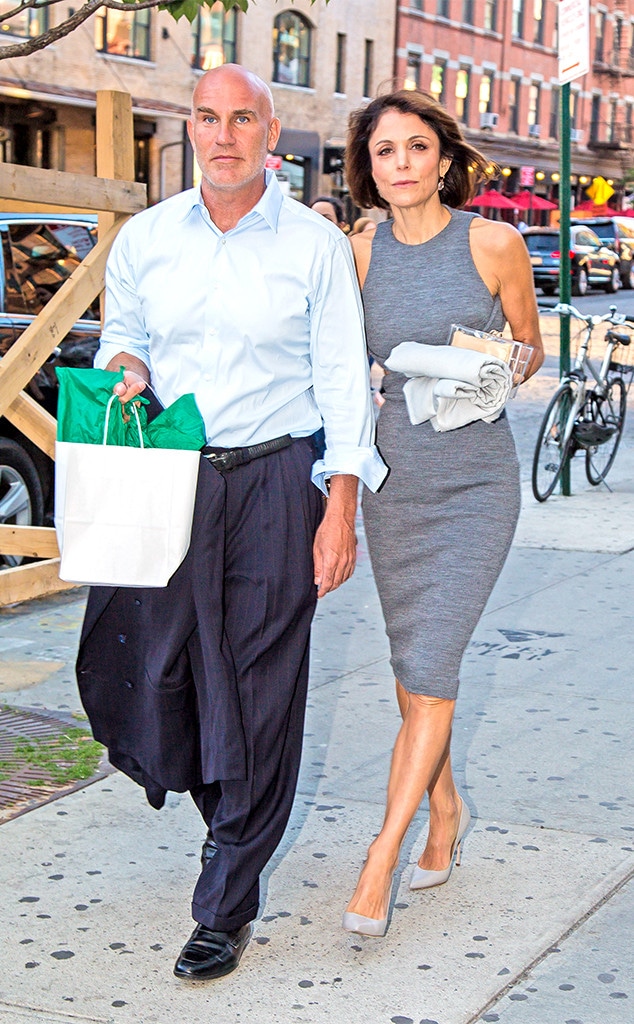 Alessio Botticelli/GC Images
Bethenny Frankel is thanking her fans for all of their love and support following the death of her off-and-on boyfriend Dennis Shields.
Shields was found dead in his Trump Tower apartment in New York City just one week ago. The Office of Chief Medical Examiner of the City of New York spokesperson told E! News in a statement on Aug. 10, "The medical examiner's office is investigating the death of a man believed to be Dennis Shields, found at the Trump Tower. The investigation is ongoing, and we will release cause and manner of death when completed."
After news of Shields' death broke last week, a source told E! News that Frankel is "heartbroken." On Monday, Frankel attended Shields' funeral in Long Island to say goodbye, later paying tribute to him on Instagram.
The Real Housewives of New York City star posted a photo to Instagram of Shields in bed with Frankel's late dog Cookie, who passed away last fall.
"Rest In Peace my sweet babies who gave me endless unconditional love. #nowandforever," Frankel captioned the post.
As Frankel continues to mourn the death of Shields, she also continues her custody battle with her ex Jason Hoppy. The duo appeared in court on Thursday with their attorneys for a hearing regarding custody over their 8-year-old daughter, Bryn Hoppy.
After a tough week, Frankel took to Instagram on Friday to send a message to her fans. "Thank you," Frankel wrote along with a heart emoji.
In response, the Bravo star is receiving a lot of love from her social media followers. "U deserve so much happiness! U hav been thru hell and my heart aches for u!! Sending u lots of hugs and hopes for much happiness," one Instagram user commented. While another fan wrote, "Bethenny I have seen what a thoughtful person you are on several occasions in the city. Much love to you during this trying time."