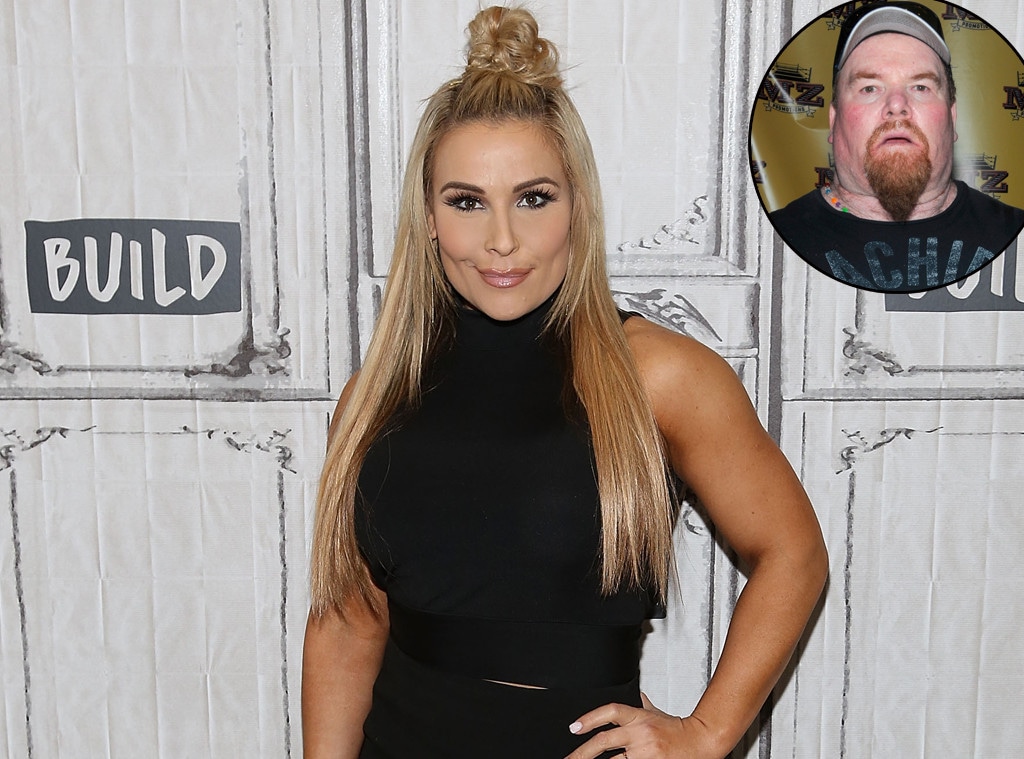 Getty Images; AP Photo
Nattie Neidhart is speaking out after the death of her father, Jim Neidhart.
Hours after news broke of the WWE star's passing, the Total Divas star took to Twitter to remember the man she looked up to. "I can't put into words how hard it is going to be for myself and our family to have to say goodbye to my dad," the wrestler wrote. "He meant the world to us, and nothing will ever replace the special times we shared together as a family."
She continued, "My dad was always a fighter and an incredibly special person. There was no one like him!"
Napolitano/MediaPunch /IPX
The reality star, who followed in her father's footsteps and became a pro wrestler, shared, "We are going to hold all of the moments we had with him close to our hearts forever and never let them go."
The 63-year-old died in his home on Monday morning, after hitting his head and succumbing to his injuries, the Pasco County Sheriff's Office told E! News.
He leaves behind a wife and children, all of whom promise to "keep [his] memory alive."
"On behalf of my entire family, we would also like to personally thank everyone for the outpouring of thoughts and prayers," his daughter concluded.