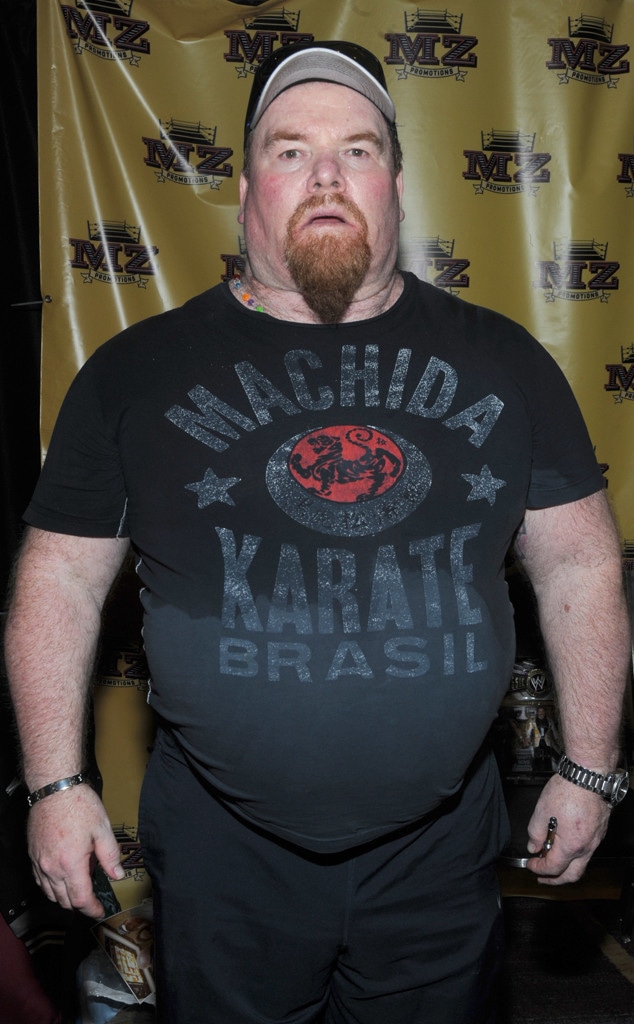 Napolitano/MediaPunch /IPX
Jim "The Anvil" Neidhart has died. He was 63 years old. 
WWE announced the wrestler's death on Monday. Kevin Doll of the Pasco County Sheriff's Office told E! News preliminary information indicates Neidhart fell at his home, hit his head and succumbed to his injury. Doll also said no foul play was suspected. The official said the call came in at 6:37 a.m. and that the coroner has released Neidhart's body to the funeral.
His former fellow wrestler, B. Brian Blair, also shared the news via Twitter.
"So sad to announce the passing of my friend and longtime colleague, Jim 'The Anvil' Neidhart," he tweeted. "Your thoughts and prayers for the family are deeply appreciated!"
After playing football with the Oakland Raiders and Dallas Cowboys, Neidhart started training with WWE Hall of Famer Stu Hart in the legendary Hart Dungeon in Calgary, Alberta, Canada. According to WWE, he earned his nickname by winning an anvil throwing contest. He later married Stu's daughter, Ellie, and joined the WWE family when the organization purchased Stu Hart's Calgary Stampede Wrestling.
Many fans remember Neidhart as half of the tag team, The Hart Foundation. Competing alongside his brother-in-law Bret "Hit Man" Hart, the duo won two WWE World Tag Team Championships. He also later teamed up with Bret's younger brother, Owen Hart and reformed The Hart Foundation in 1997. This was the last year he competed in WWE.
He is survived by his wife and children, including WWE star Natalya Neidhart. His daughter recently posted a note on Instagram.
"When you don't know what to do, my best advice is to do nothing until clarity comes - Oprah Winfrey," she wrote.