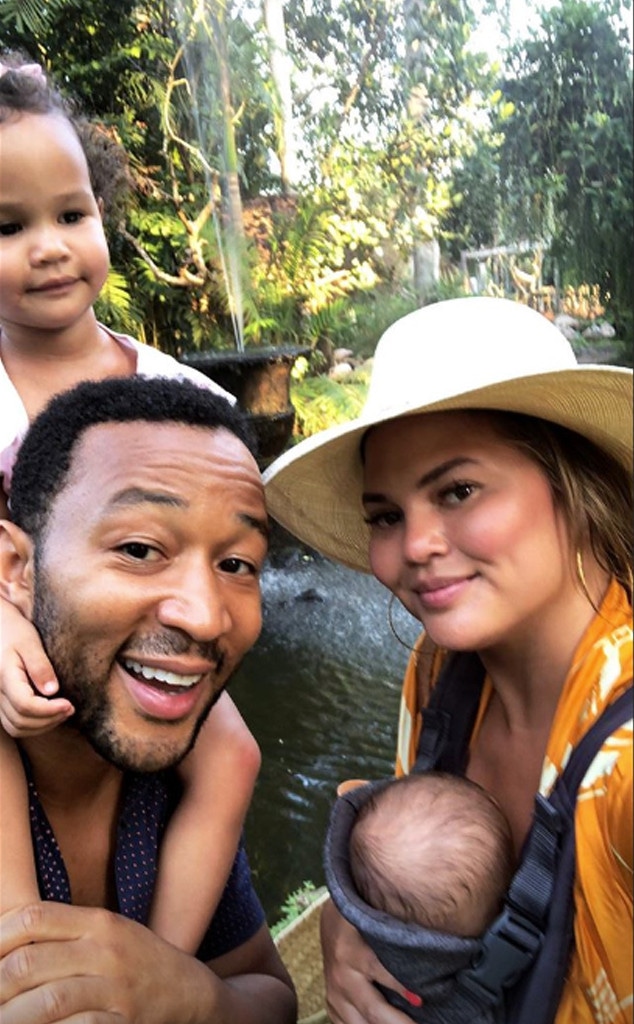 Chrissy Teigen/Instagram
Chrissy Teigen and John Legend are living their best lives.
The pair and their two children, Miles and Luna, have been on vacation in Bali for the past two weeks, and in typical Chrissy fashion, she has been documenting every moment of their island getaway. From their workouts in the morning, to their professional cooking classes, the mother-of-two has been keeping her followers up to date on all the family fun and shenanigans.
Not to forget her headband of the day, which John graciously provides vocals for every so often.
To see all the pictures from the famous family's vacation, check out the gallery below!
Could there be a cuter family?