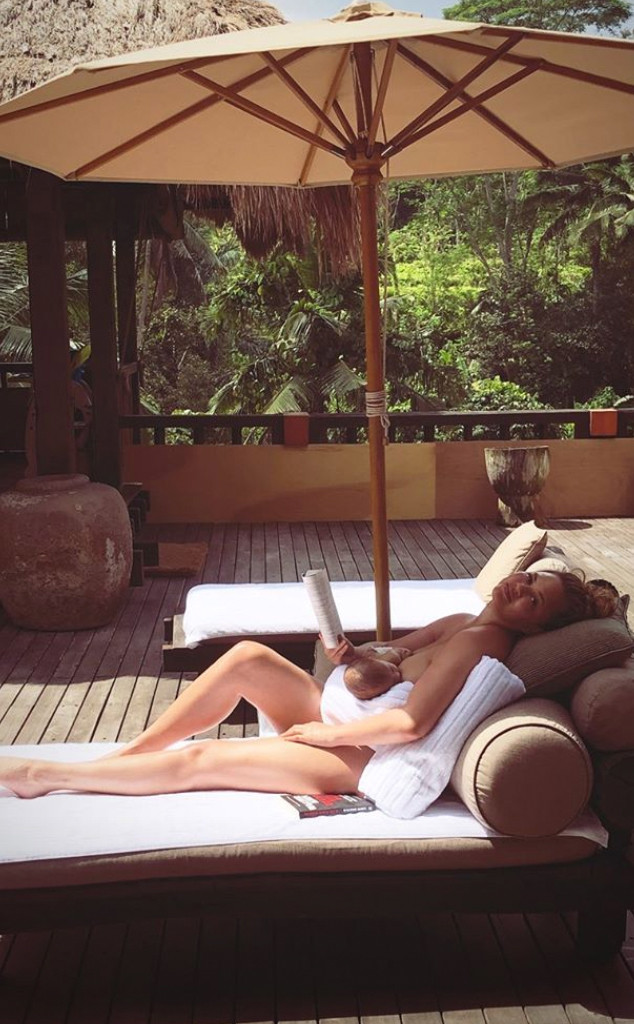 Instagram
Chrissy Teigen took to Instagram on Thursday to share a new photo of herself breastfeeding her baby boy Miles.
The picture showed the Lip Sync Battle host soaking up the sun while nursing her 2-month-old son in the nude. She smiled at the camera as she balanced both her baby and her beach read.
Teigen and her little one are currently on vacation in Bali. Of course, her husband John Legend and 2-year-old daughter Luna were there, too. Teigen later showed a video of the proud papa holding his second child via Instagram Stories.
"Well, well, well look who's taking care of his baby—it's you," she teased.