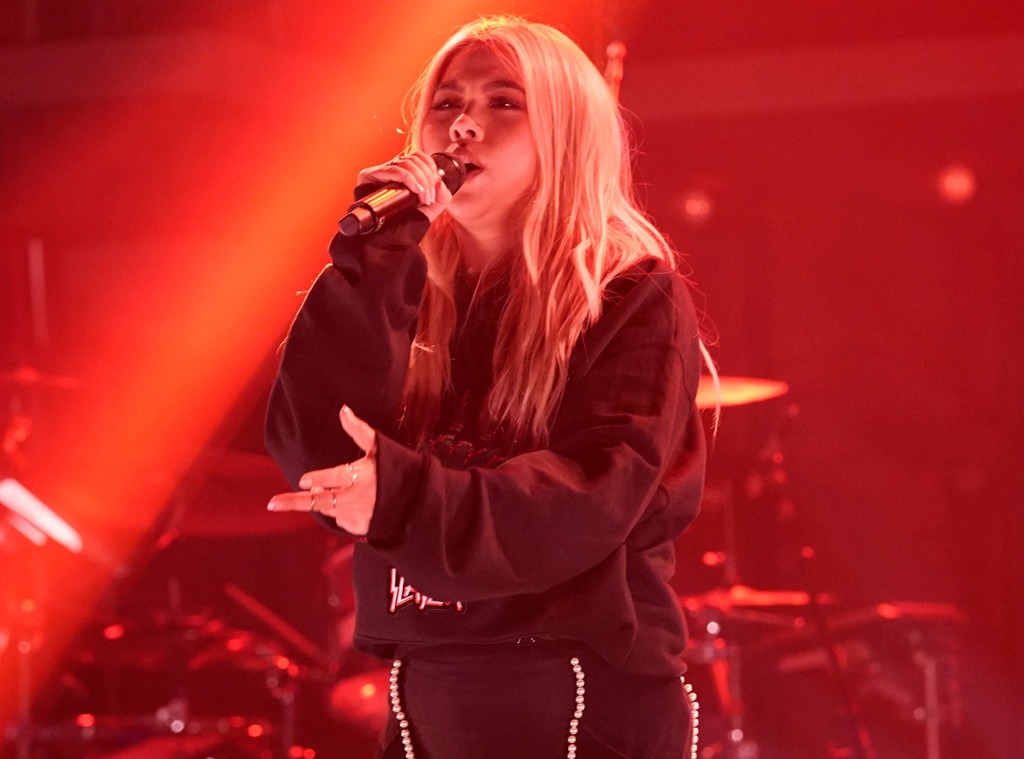 Lloyd Bishop/NBC
Get excited music fans, because the 2018 MTV Video Music Awards are less than a week away.
This year's show will take place on Monday, Aug. 20 and we cannot wait to see who takes home the iconic moon man trophies.
While there are a ton of categories to be excited about this year, one of our favorites is easily Best New Artist (Presented by Taco Bell®). 
With so much new and fresh talent out there, it's a big deal to tune in and see which of your favorite new faces has made enough of an impression to take home the title...and of course get some bragging rights in the process.
Our question however, is which of the Best New Artist nominees do you want to see win on Monday?
Jeff Kravitz/Getty Images for iHeartMedia
Actress Hayley Kiyoko for example has made a major splash over the past year with her music and therefore she is a serious contender for this honor. 
She's sung in numerous movies like Jem and the Holograms, dropped a few hit singles including, "Curious" and even performed on stage with Taylor Swift during her Reputation Tour this summer.
Oh, and of course there's the fact that she dropped her first full-length album, Expectations, in March as well, so you could say that Kiyoko is killing it right now.
Andrew Bazzi AKA Bazzi is another name you might've heard popping up this year in the music world.
The 20-year-old singer released his hit single, "Mine" in late 2017 and followed it up with a full studio album in April 2018. Based on his fan support and great tunes we have a feeling he's not going anywhere anytime soon.
Of course, Cardi B is one of the biggest names featured on the Best New Artist list and we're still shocked that she's "new" since we feel like we've been listening to her for years already.
The "I Like It" singer is up for 10 different awards at this year's show, which just proves how much of an impact she's made on the music world in such a short time.
Emma McIntyre/Getty Images for NYX Professional Makeup
Chloe x Halle is the duo we didn't know we needed in music and now we can't imagine the radio without them.
The duo is made up of sisters Chloe and Halle Bailey, who not only perform together, but are also two of the stars of Freeform's series Grown-ish. They are taking the world by storm with songs like, "The Kids Are Alright" and we can't wait to see what they do next.
When it comes to the guys in this category, Bazzi isn't alone. He is joined by Lil Pump and Lil Uzi Vert.
Lil Pump took the rap genre by storm with his 2017 release of "Gucci Gang" and ever since he's been a major player in the rap game. In fact, his second studio album drops this month and based on a few of its singles "Drug Addicts" his fans are already pumped about it.
Lil Uzi Vert on the other hand only has one album, but when it dropped in August of last year it charted at the No.1 spot on the Billboard 200, which is huge. In 2018, he released a new single called, "Sauce It Up," and now all fans need is another new release...in between his touring schedule of course.
Now that you know who is competing for Best New Artist, make sure to cast your vote for the singer you want to win when the MTV VMAs air next week.
The 2018 MTV Video Music Awards will air live from Radio City Music Hall on Monday, Aug. 20 at 9:00 p.m. ET/PT.
2018 MTV VMAs: Best New Artist