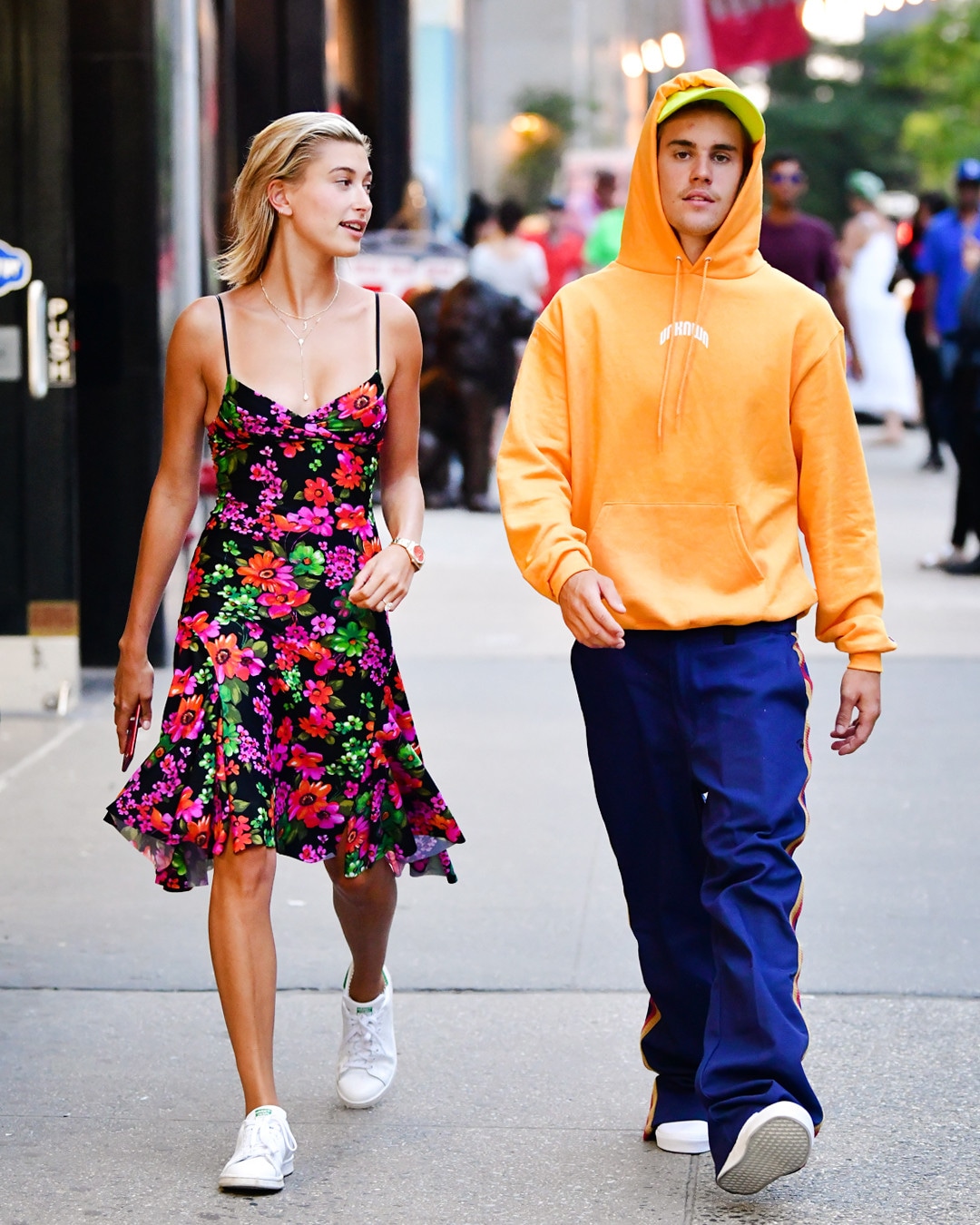 James Devaney/GC Images
Are you ready to fall in love?
If so, Hailey Baldwin is goals. Not only is she in love and destined to marry to Justin Bieber—cue the church bells—but, she wears her romance well. In the last few sightings of the model, she has traded in her ultra It Girl style for a much softer approach. Hailey is loving sundresses.
While the traditional sundress is hyper feminine, Justin's bride-to-be is choosing garments that are fresh and modern. For one, they're predominantly black. The added florals make them a summertime must-have, but without the print, they'd be sexy LBDs. She's also going for spaghetti straps and pieces that are fitted up top, which bring attention to her bust and décolletage. 
The standout feature of her fun and flirty looks, however, is her shoe pairings. First, she wore a mini dress with ankle boots—an It Girl twist to a summer look. Then, she wore a black midi dress with sneakers, a common trend we've seen from celebrities lately.
Do you love her look? Shop Hailey-inspired dresses below!