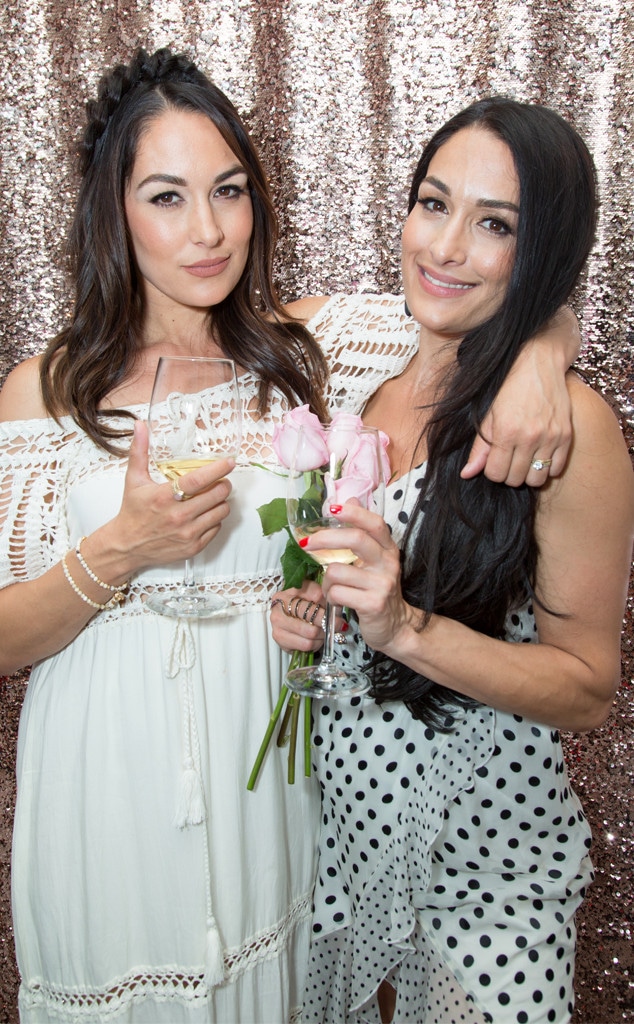 Courtesy Jenelle Bonifield
People can't get enough of Nikki Bella and Brie Bella, so it's no wonder E! Entertainment has officially picked up another season of Total Bellas.
The network confirmed the exciting season four news today. In case you were unaware, season three of Total Bellas was the series' most watched one to date. And, to be honest, that isn't necessarily shocking to hear as the Bella Twins faced all sorts of very relatable issues while filming this past season.
For starters, Nikki bravely let the Total Bellas cameras document the dissolution of her engagement to John Cena. As for Brie, the WWE star faced the challenges of being a working mom head on. Of course, we can't forget to mention Brie's husband Daniel Bryan's triumphant return to the WWE ring.
"Nikki and Brie's willingness to be open about their struggles and celebrate their triumphs with their fans is what makes Total Bellas such a hit with our audience," said Amy Introcaso-Davis, Executive Vice President, Development and Production, E! "The Bella Twins embody the strong, empowered women that we celebrate here at E!, and we are so excited to see what the future has in store for them next."
Unsurprisingly, both Brie and Nikki are thrilled to hear that Total Bellas has been greenlit for a fourth season. "I'm so excited for another season of Total Bellas and hope our journey continues to inspire, motivate and connect with our Bella Army," Brie noted.
"I can't wait for our fans to join me in the next step of my life. I promise that it will be a fun, real and heartfelt adventure," added Nikki.
Thankfully, fans won't have to wait until season four for more of the Bella twins. In fact, Nikki and Brie's journey continues throughout Total Divas' eighth season, premiering on Sept. 19.
As was previously teased, the new season will cover Nikki and Brie's ongoing professional success, as well as the return of WWE Superstar Paige. We honestly couldn't be more excited!