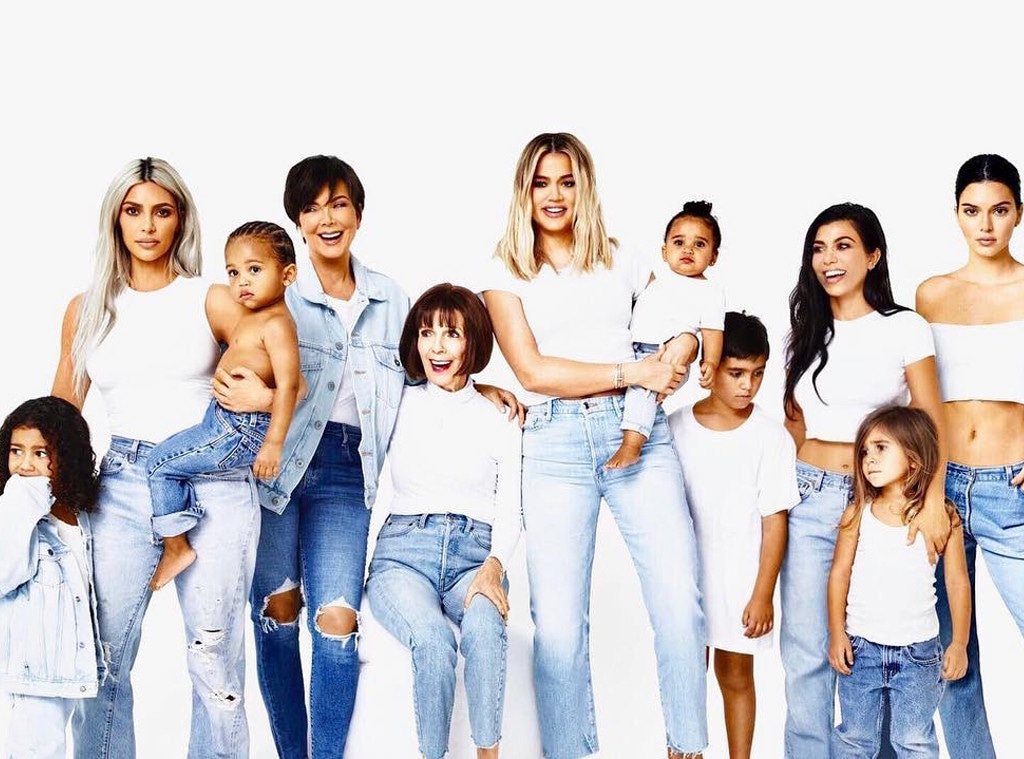 Eli Linnetz
So much for holiday cheer.
On Sunday, E! aired the season 15 premiere of Keeping Up With the Kardashians, and the stars didn't waste any time getting into some family drama.
It all started when Kim Kardashian tried to organize a photo shoot for the famous family's annual Christmas card. However, coordinating everyone's schedule proved to be difficult, and Kourtney Kardashian wasn't willing to budge on her availability. Fed up, Kim told her eldest sister "no one wants you in the f--king shoot." When Kourtney protested about working around Kim's schedule, the KKW Beauty head fired back. 
"Maybe if you had a f--king business that you were passionate about then you would know what it takes to run a f--king business, but you don't," Kim yelled. "So, don't even act like you know what I'm talking about."
As Kourtney stormed off, Kim told Khloe Kardashian and Kris Jenner "she's the least exciting to look at." The comment and overall argument left Kourtney in tears.
"You guys just have really different values than me," Kourtney later said on a phone call. "I choose to be a mother to my three kids. I'm not here looking for another job. I already work enough, more than I would like to."
However, Kourtney's comment set Kim off even more and Kim told her sister, "You don't do sh-t."
"You're a very distraught, evil human being," Kourtney replied. "I don't want to see you, OK? I don't agree with who you are as a human being."
While Kim apologized to her sister, Kourtney wasn't over the dispute. As a result, the eldest sibling ultimately decided to skip Kim's baby shower for her third child Chicago West.
"I really hoped Kourtney was gonna get over herself and just show up, but she didn't," Kim said. "So, I don't think she's big on family 'cause if she was, she would be at my shower."
Even though the dispute was a while ago, there still seems to be some underlying tension. The sisters got into a Twitter spat during the airing of the episode.
To look back on the shoot that started it all, check out the gallery.
Watch:
Kim Kardashian to Kourt: "You're the Least Interesting to Look At"
Good thing Christmas comes only once a year.
Watch a brand new episode of Keeping Up With the Kardashians Sunday at 9 p.m., only on E!