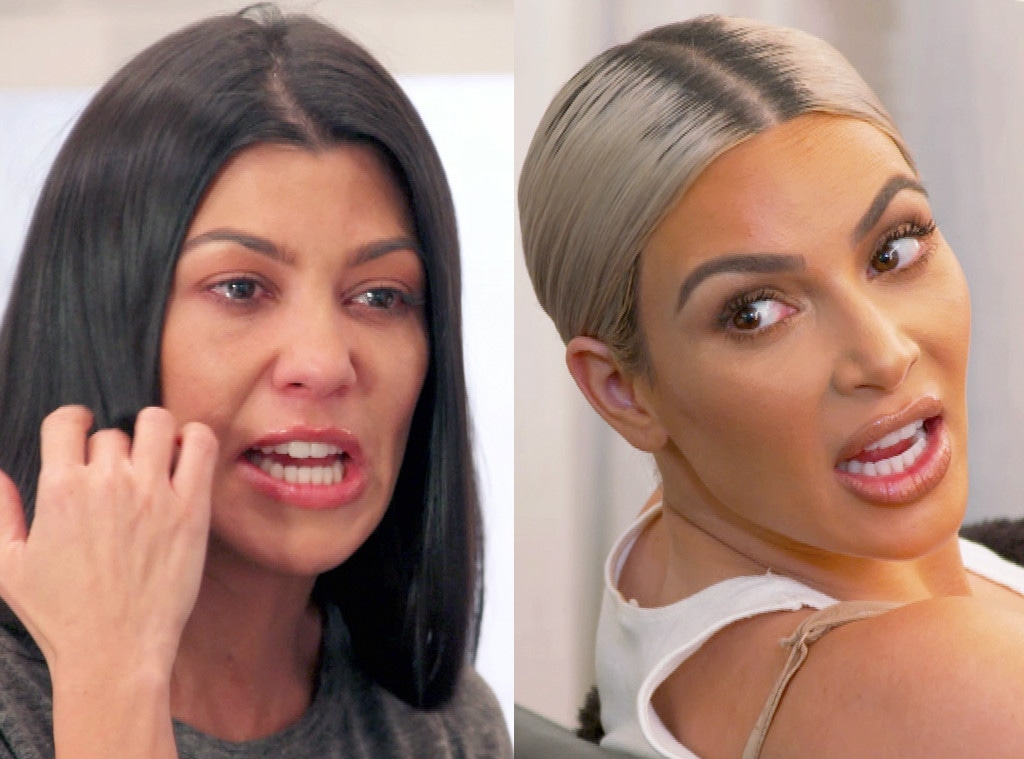 E!
Family sticks together no matter what—and the Kardashians are certainly no exception.
After the season premiere of Keeping Up With the Kardashians this evening, Kourtney Kardashian took to Twitter to share her thoughts after reliving the sibling battle that's now been seen around the world.
Kim Kardashian, Kris Jenner and Khloe Kardashian were all arguing over an upcoming photo shoot and Kourtney's involvement.
The sisters have since cooled things down since the epic fight—but their clearly not completely moved on.
"Watching this fight actually gives me chills," she began by writing to her fans on Twitter.
"We all have our own priorities. Mine is being a mother."
That statement didn't sit well with Kim, who replied back with: "And mine is not? The shoot was with our kids!!!!! My #1 priority is being a mother as well and I can work too, so can you!"
Kourtney then replied, "And I do. But I wasn't wanting more work, I already felt spread thin. Being a good mother also has a different meaning to each of us. You're an amazing mother, I'm not taking that away from you."
And when a fan chimed in by sharing how nice it is to see siblings be so candid with one another and yet still support each other to the very end, Kourtney explained one thing that's changed with her sisters.
"We're ride or die. But I don't accept the way we criticize and judge each other anymore. My personal growth doesn't allow it."
It looks like only time will tell what happens with Kim, Kourtney and Khloe, stay tuned!