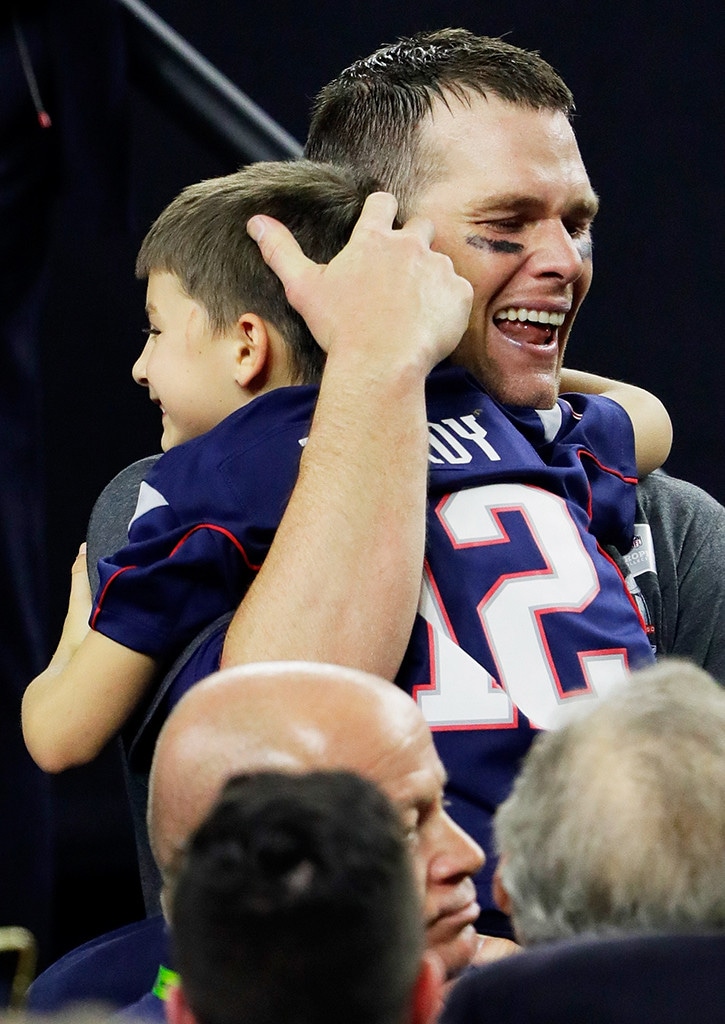 Jamie Squire/Getty Images
Happy birthday Tommy boy!
Tom Brady turns 41 years old today, making him the oldest quarterback currently playing in the NFL and the coolest dad around.
OK, his age doesn't really impact how cool he is, but continuing to do what he loves no matter what his age does make him pretty badass.
Over the years football fans, especially New England Patriots fans, have loved Brady and all that he does on the field, but what about his life outside of being a five-time Super Bowl champion?
Well, when the California native isn't on the field (and sometimes when he is) he is all about family.
The Patriots quarterback has three kids, John "Jack" Moynahan (with ex-girlfriend Bridget Moynahan), Benjamin and Vivian (both with wife Gisele Bündchen) and he loves them more then he loves football AKA he loves them a lot.
In honor the of athlete's birthday we rounded up his sweetest moments with his children, because Brady being a family man is just another reason to love the GOAT.
Happy birthday Tom, your kids are adorable and we love you.