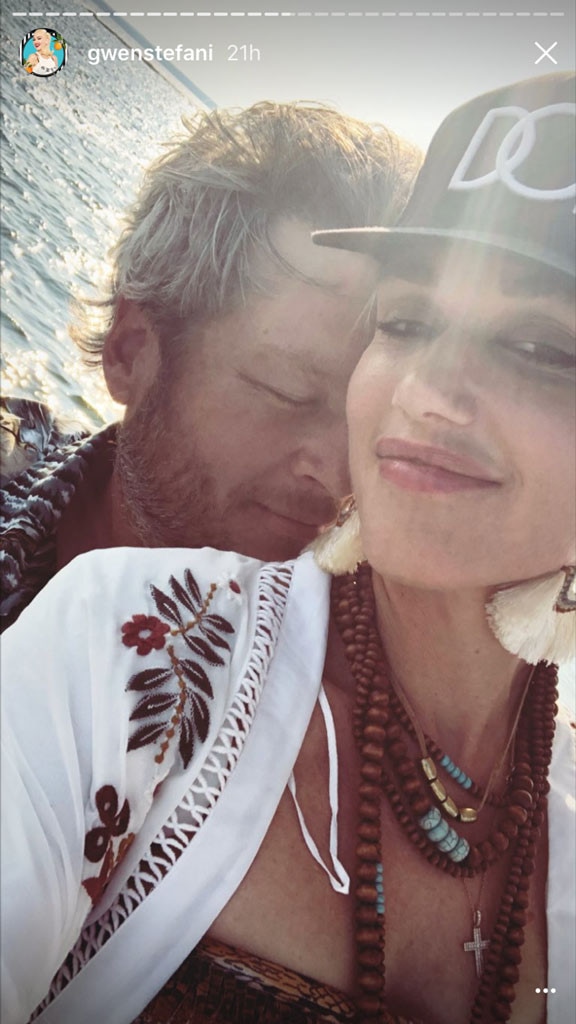 Instagram
Talk about a sweet escape, babe.
Over the weekend, Blake Shelton and Gwen Stefani decided to get away from the big city life. Instead, they opted for some "lake vibes" and a family getaway on the water.
In several pictures posted onto Instagram Stories, the lead singer of No Doubt documented her mini vacation that included her sons.
As Blondie's hit "The Tide Is High" played in the background, Gwen (wearing a Willow & Clay kimono) was able to cozy up with her boyfriend as the sun began to set.
During the trip, Blake was also able to get behind the wheel of the boat and hop in the water with Gwen's sons.
The vacation comes as Gwen continues her Las Vegas residency at the Zappos Theater inside Planet Hollywood Resort & Casino. The show titled "Just a Girl" features her biggest hits.
In fact, a few familiar faces including Criss Angel, Post Malone and Blake himself have enjoyed the show that recently kicked off.
"Here we are, going on three years later and every day that goes by, it just feels like a stronger bond between the two of us and it constantly feels like it's going to the next level," Blake previously shared on Sunday Today With Willie Geist when discussing his romance. "That's the only way I think either one of us would probably describe it, if she was sitting here."
And by the way, the feelings totally go both ways.
"He's my homeboy. He's my homey. He's just really an amazing all-around human so I feel so grateful for that," Gwen recently shared on Good Morning America. "I celebrate him in the show, He's inspired me so much. He's changed my life."