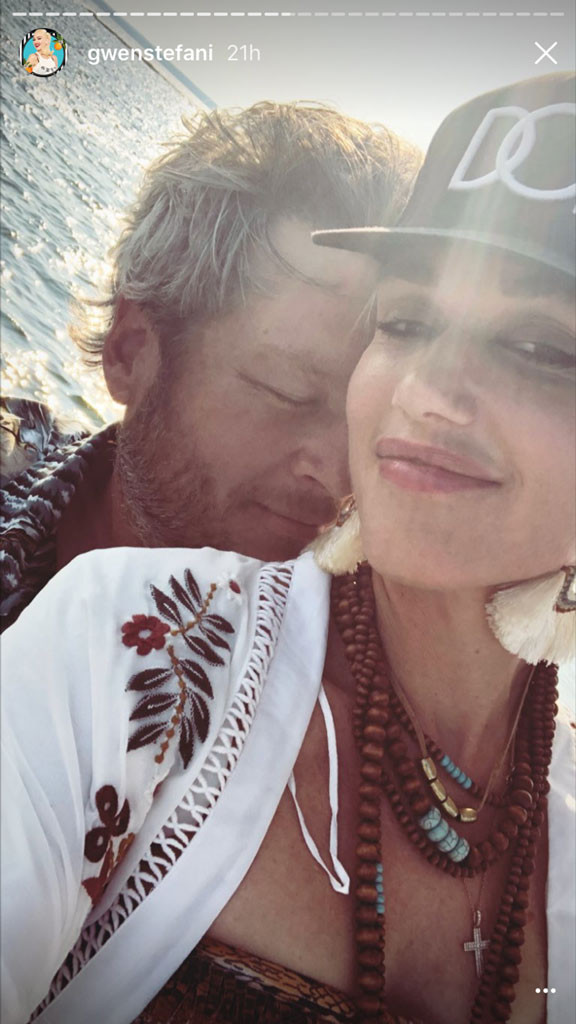 Instagram
Talk about a sweet escape, babe.
Over the weekend, Blake Shelton and Gwen Stefani decided to get away from the big city life. Instead, they opted for some "lake vibes" and a family getaway on the water.
In several pictures posted onto Instagram Stories, the lead singer of No Doubt documented her mini vacation that included her sons.
As Blondie's hit "The Tide Is High" played in the background, Gwen (wearing a Willow & Clay kimono) was able to cozy up with her boyfriend as the sun began to set.
During the trip, Blake was also able to get behind the wheel of the boat and hop in the water with Gwen's sons.