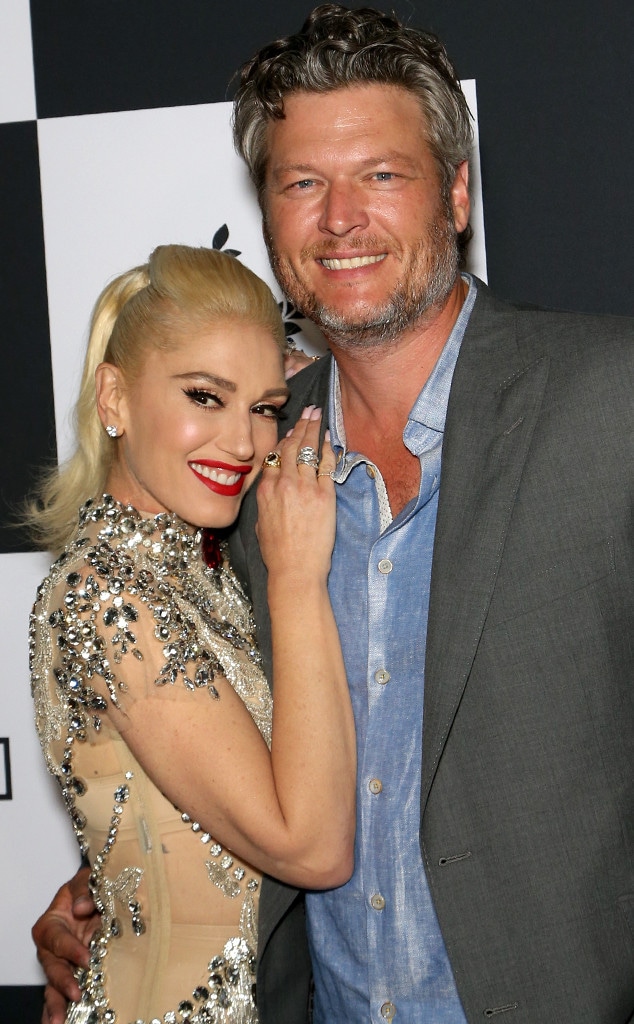 Gabe Ginsberg/FilmMagic
Gwen Stefani was feeling the love as she launched her Las Vegas residency.
The 48-year-old singer performed her first Just a Girl concert at the Zappos Theatre at the Planet Hollywood Resort & Casino on Wednesday. Earlier that night, dressed in a short sleeve, silver, semi-sheer fringed over-the-knee dress, she walked the red carpet at the venue with her boyfriend of more than two years, Blake Shelton. She and the 42-year-old country star looked cozy as they posed for photos together.
Stefani posted on Instagram photos of the two, including one showing them in her dressing room with her kids and niece, whose dad, the singer's brother Todd Stefani, also joined in on the festivities.
Stefani received many flower bouquets from well-wishers, including one containing sunflowers and orchids from Shelton.
"You've worked so hard on the show, congrats on opening night!!!" Shelton wrote on a card, which Stefani described was from her "best friend." "I love you."
"I LOVE BLAKE!!!!" Stefani wrote on Instagram Stories.
After the concert, she and Shelton were photographed kissing at a private after-party.
Stefani had traveled to Las Vegas on Shelton's private jet with her brother. She had been staying at his ranch in Oklahoma beforehand and has been practicing her show's choreography back home in L.A., a source told E! News
Earlier this week, crews at the Zappos Theatre switched out pieces from Jennifer Lopez's All I Need residency show for Stefani's. The singers are taking turns performing at the venue throughout summer and fall.
As of today, Stefani's Just a Girl residency will run on and off until March.