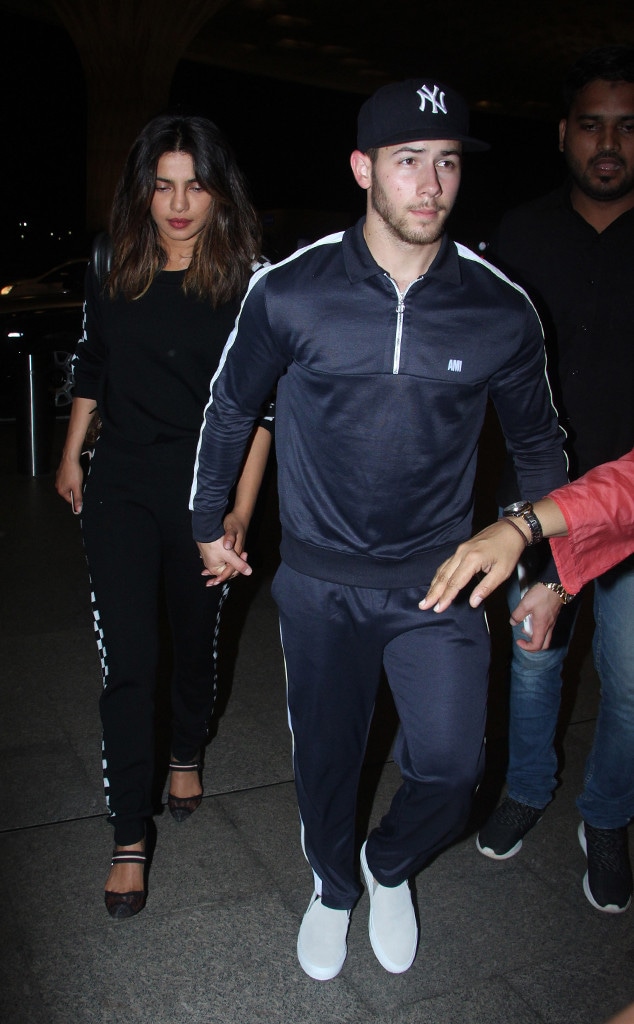 SplashNews.com
Here comes another wedding for the books!
Priyanka Chopra's longtime friend Meghan Markle is completely on board with her engagement to Nick Jonas.
A source tells E! News that the Quantico actress received the seal of approval of her fiancé—celebrity BFFs, they're just like us—and that the Duchess of Sussex is "very excited" for the soon-to-be husband and wife.
"Everyone is very happy and they are definitely a great match," the insider further shared.
Nick and Priyanka have been inseparable since first stepping onto the scene as a couple just two months ago, just a wee bit shy of Meghan's memorable wedding to Prince Harry.
ROBERT PERRY/EPA-EFE/REX/Shutterstock
And while Priyanka headed across the pond for her friend's highly anticipated nuptials, we can't help but wonder if there will be a royal cameo at the future Mr. and Mrs. Jonas' ceremony. Fingers crossed!
Priyanka has recently gone on record to praise her pal for handling the pressures of the limelight and stepping into the role of a lifetime as a Duchess.
"She's always been someone who's so just aware and interested in the world," she shared during an interview on The Jenny McCarthy Show.
"I met her three or four years ago and that's what we bonded on—was how much we feel like we contribute to that as public people. I really feel like that's what she was born to do and I hope this gives her the opportunity do that." Clearly, Priyanka's got Meghan's back.
E! News previously reported that Nick picked out the perfect engagement ring for his fiancée during a London trip to, where else, Tiffany & Co.
But this wasn't just your normal everyday shopping trip. Nick shut down the entire store to make sure he had ample time and privacy to decide upon the perfect sparkler for Priyanka.
Congratulations to the happy couple!