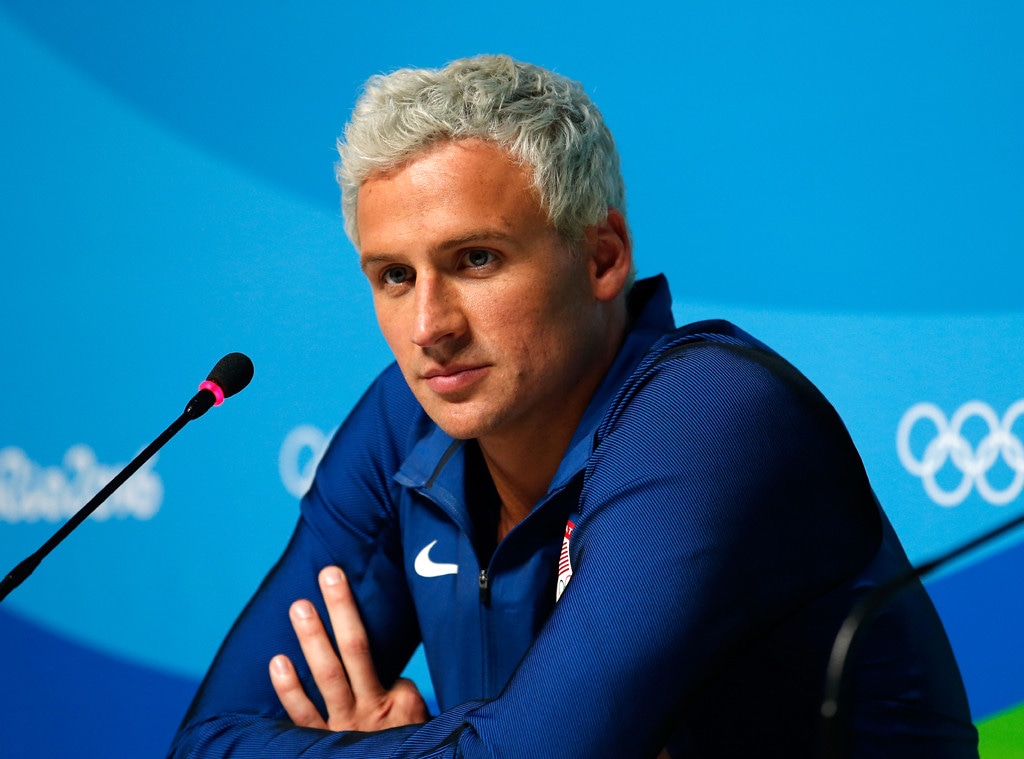 Matt Hazlett/Getty Images
Ryan Lochte has received a suspension from the United States Anti-Doping Agency.
The USADA announced on Monday that the 33-year-old Olympic swimmer has accepted a 14-month sanction for using a prohibited method. Lochte's suspension stems from a post he shared on social media back in May which showed him receiving an IV.
"A subsequent investigation by USADA, with which Lochte fully cooperated, revealed that Lochte received an intravenous infusion of permitted substances at an infusion clinic in a volume greater than 100 mL in a 12-hour period without a Therapeutic Use Exemption (TUE)," a press release issued on Monday states.
The release continues, "Intravenous infusions or injections in a volume greater than 100 mL within a 12-hour period are prohibited at all times – except for those legitimately received in the course of hospital treatment, surgical procedures, or clinical diagnostic investigations under the USADA Protocol for Olympic and Paralympic Movement Testing, the United States Olympic Committee National Anti-Doping Policies, and the Fédération Internationale de Natation Anti-Doping Rules, all of which have adopted the World Anti-Doping Code and the World Anti-Doping Agency Prohibited List."
Lochte's suspension began on May 24, the day he received the IV.
"Ryan is devastated that something so benign could end up in a situation where he's sanctioned for 14 months until July of next year," a source tells E! News. "He has been drug tested for 18 years and he's never put anything illegal in his body. This IV was filled with vitamins, all stuff you can get over the counter at a pharmacy like CVS. He was totally unaware of a rule that said you can't take an IV of more than 100 ML."
"He only took it because his wife and son were really sick at the time and they had to go to the hospital," the insider continues. "Ryan didn't want to get sick or start feeling run down since he's been training so he was trying to prevent getting sick. Wife and baby are doing fine now, they just feel bad for him that this happened." 
The source adds, "He is fully cooperating with USADA and didn't fight it or anything like that. It's an awful thing for him. He's been doing so well personally and professionally that this is just a big letdown. Training-wise he was in great shape, he was supposed to compete in US Nationals for swimming in Irvine this coming weekend and he no longer is able to. This was a huge event for him, not being able to swim means he doesn't make those teams."
"He won't be able to competitively swim for a year but will continue to train for his fifth Olympics coming in the summer of 2020," the insider tells us.
This news comes almost two years after Lochte was involved in the robbery scandal at the 2016 Rio Olympics. Last year, Lochte was cleared of criminal charges in the robbery scandal, however, Brazil's Superior Court overturned that decision in June.
The New York Times reported just weeks ago that prosecutors were recently cleared to pursue a criminal case against the Olympic swimmer. In response to the decision, Lochte's lawyer, Jeff Ostrow, told TMZ that the whole thing is "absurd and disgusting," adding that Lochte "would never be treated this way in this country."