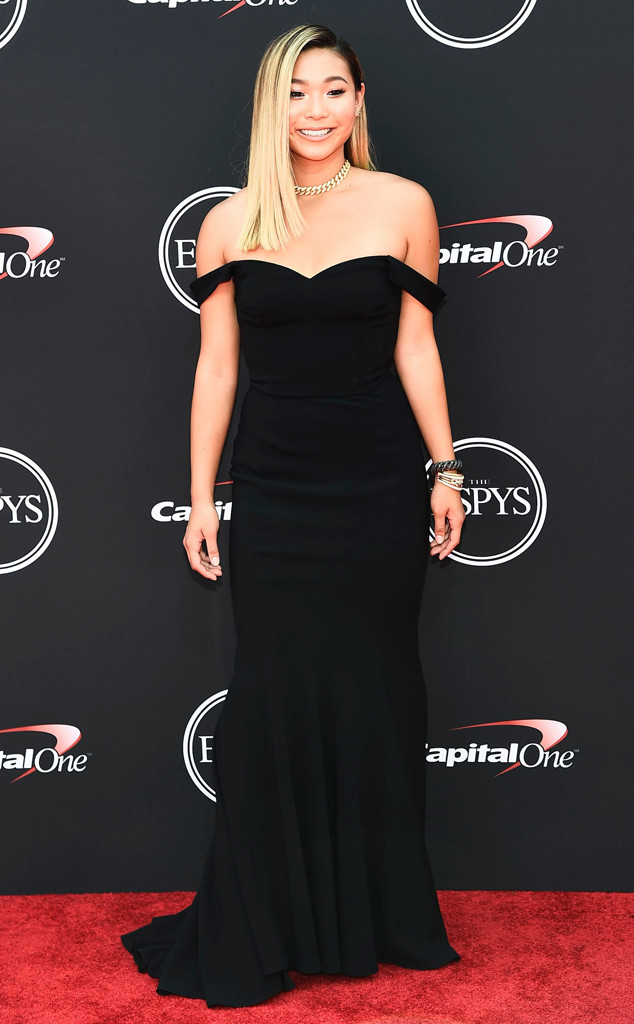 Michael Buckner/Variety/REX/Shutterstock
If you don't know who Chloe Kim is by now then you are probably living under a rock.
The 18-year-old Olympian won the gold medal for the women's halfpipe at 2018's Pyeongchang Olympics and ever since she's been one of our favorite athletes to watch...and not just because she has amazing skills on the slopes.
We are major fans of Kim because she is the most down to earth Olympian out there. Oh, and she's pretty freaking cool.
Don't believe us? Well, in addition to becoming the youngest female athlete to win a gold medal in snowboarding she tweeted about food in between her runs and that's when she became our hero.
Since the months following her big win, Kim has stayed on our radar taking home three awards at the 2018 ESPYS last night and rocking out with G-Eazy in celebration.
These amazing accomplishments and her hilarious reaction to success are just some of the reasons she's our No. 1 female athlete to watch.
Check out 15 examples of how the California native is the coolest girl around right now below, and prepare to feel a little envious of her "cool girl" vibes.