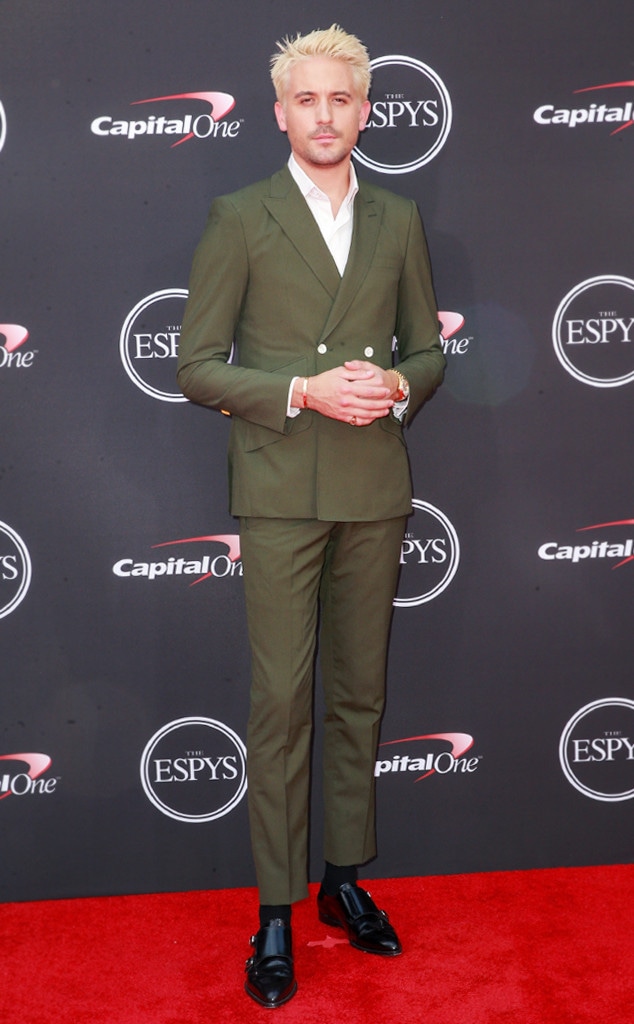 Rich Fury/WireImage
Based on the ESPY Awards 2018 red carpet, fashion is also a competitive sport.
Celebs are not playing games with their style. Since we don't see many of these sports stars outside of their workout gear, for many, this red carpet provides a unique opportunity to demonstrate their personal style. They have one shot to get it right and athletes like Lolo Jones and Alex Morgan are taking full advantage. 
In order to make the most of their spotlight, athletes and Hollywood stars took major risks, stepping out of what we typically see on the red carpet. Case in point: G-Eazy. The rapper revealed his new blond hair and a different style of suiting at tonight's ceremony. 
Check out the stars that took a major risk with the ESPY Awards look above!