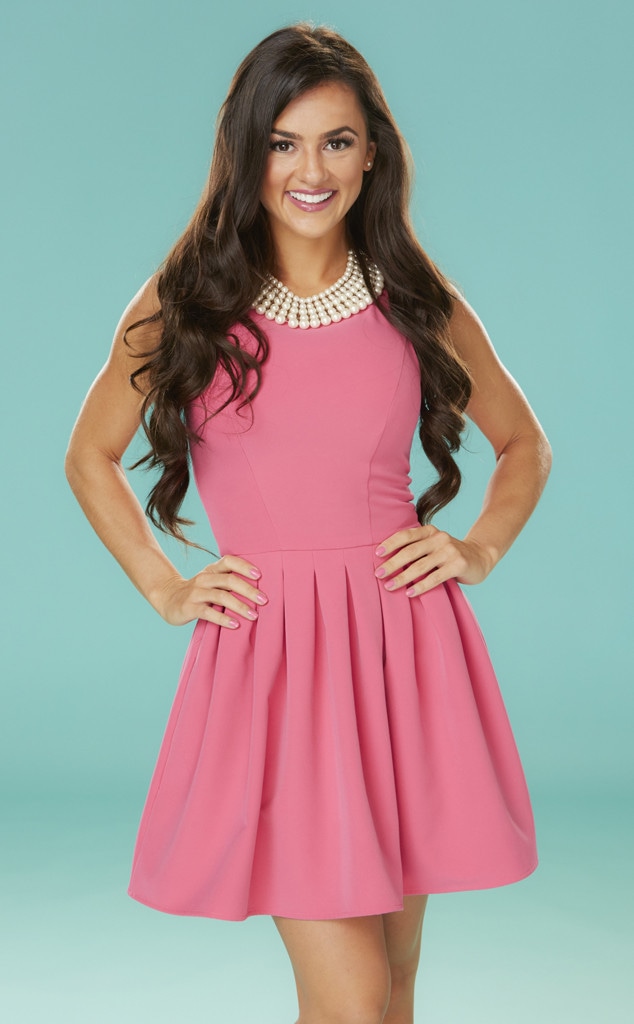 Monty Brinton/CBS via Getty Images
Natalie Negrotti has come out as pansexual.
The reality star discussed her sexuality on Tuesday's episode of The Challenge: Final Reckoning. 
"So, I'm pansexual, and I'm OK with that now," she said during a TV confessional. 
During a conversation with her co-star Kyle Christie, the reality star revealed she's dating a woman and that she's happy. She also accused their co-star Kayleigh Morris of outing her on Instagram and incorrectly referring to her as a lesbian after The Challenge: Vendettas.
"Kaleigh outted me on social media," she said during the confessional. "I wasn't ready, and I haven't even got the opportunity to tell my whole family. She just did it in a really malicious way, and that's not fair to me. But I know that I'll never forget and I'll never be her friend."
The Big Brother alumna also opened up about her decision to come out on the show via Twitter.
"I came out with my story to share my truth with those who are battling the same thing I did," she wrote. "Do not throw hate at anyone for their actions. I wanted to use my platform to educate people who are not informed. Let's spread love and education not hate."
In addition, she shared a smiley pic on Instagram and wrote about accepting herself for who she truly is.
"Accepting myself as I was designed led me to the day I stopped trying to fit into a world that never really fit with me and gave me the chance to blossom into the person I am today," she wrote, adding the hashtag #selflove."
During an interview with Us Weekly for the podcast Watch With Us!, Negrotti said coming to terms with her sexuality was a "28-year battle for me."
"I haven't told a lot of people except for the people I'm closest to," she explained, "and that's something I wanted to keep private. It wasn't aired on TV. It wasn't out to the public knowledge yet." 
So, when Morris allegedly outed her, she decided to speak her truth.
"I wanted to set a standard because you can't do that," she told the podcast. "Because there are so many teenagers and kids that commit suicide every year because they get outed. She took something that was mine and she made it her own—and she did it really in a nasty way."
While Negrotti said she's since received "great support," she didn't originally plan to share her sexuality with her fans.
"My life is already out there. People speculate and spread rumors and articles about me that are truths and lies all the time," she said. "This was one thing that was, like, my own that I could protect, that was sacred to me, that no one knew. Now, like everyone is going to know."
As for her girlfriend, Negrotti told the podcast she's a "really great fit for me" and "someone that's really special to me." She also described her as her "biggest supporter."
The Challenge: Family Reckoning airs Tuesdays on MTV.