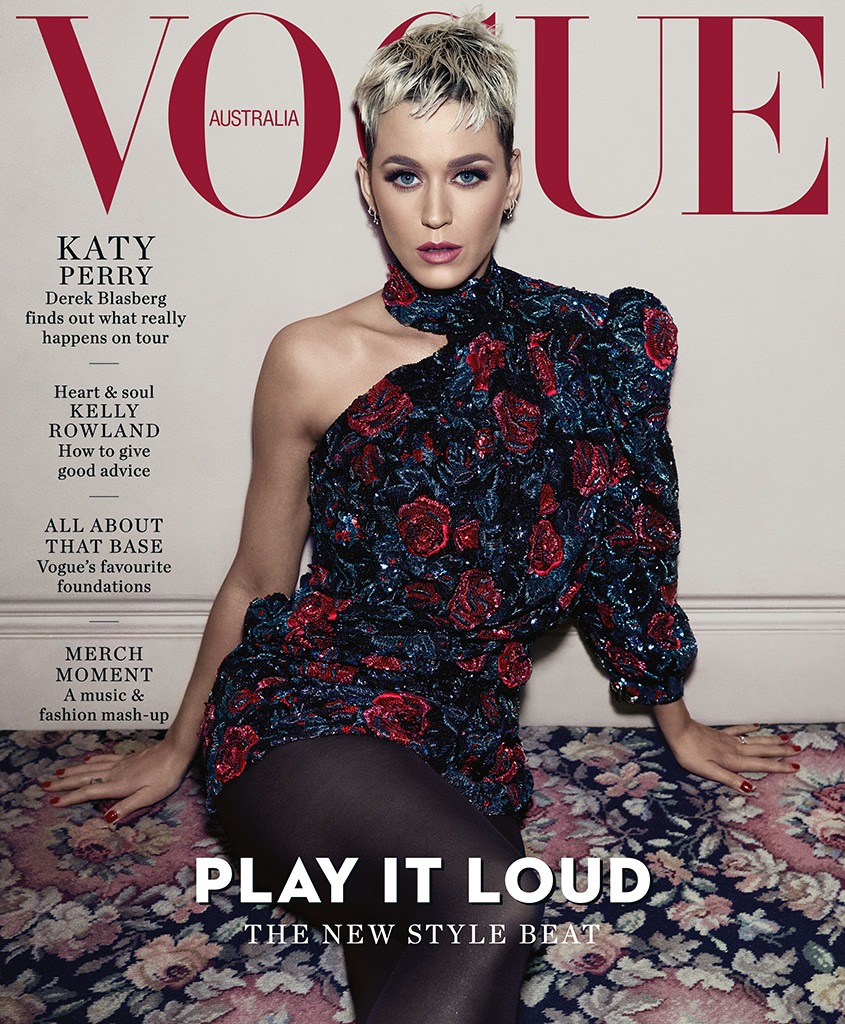 Emma Summerton/Vogue Australia
Katy Perry is bouncing back after a bout of "situational depression."
The singer delved into the emotional details of her last year when she sat down with Vogue Australia for their August issue.
Perry explained how, after releasing her Witness album in 2017, she was shaken by the underwhelming reviews surrounding the music she takes great pride in. "I have had bouts of situational depression and my heart was broken last year because, unknowingly, I put so much validity in the reaction of the public, and the public didn't react in the way I had expected to … which broke my heart," the artist shared.
Rather than letting herself sulk in self-pity, the performer chose to view the rough patch as a learning experience. She explained, "Music is my first love and I think it was the universe saying: 'Okay, you speak all of this language about self-love and authenticity, but we are going to put you through another test and take away any kind of validating 'blankie.' Then we'll see how much you do truly love yourself.'"
She continued on to say, "That brokenness, plus me opening up to a greater, higher power and reconnecting with divinity, gave me a wholeness I never had. It gave me a new foundation. It's not just a material foundation: it's a soul foundation."
This spiritual awakening comes as no surprise to fans of the "I Kissed A Girl" singer. In February, the star told Glamour, "This last year has been about killing my ego, which has been really necessary for my career. But for my personal life, it doesn't work that way. If I want to have that true balance, I have to step into being Katheryn Hudson."
That back-to-basics mentality has helped the 33-year-old to value the relationships and people around her, like rumored boyfriend Orlando Bloom.
In April, the songstress and her actor boyfriend were able to meet the Pope as part of Unite to Cure conference in Vatican City. It was at the gathering that the pop star sung her praises about meditational therapy, which she claims "helped a lot with my anxiety."
We are glad to hear Katy is back to feeling like the "Firework" she is.
 To check out what else Perry had to say, pick up Vogue Australia's August 2018 issue, on sale Monday, July 23.