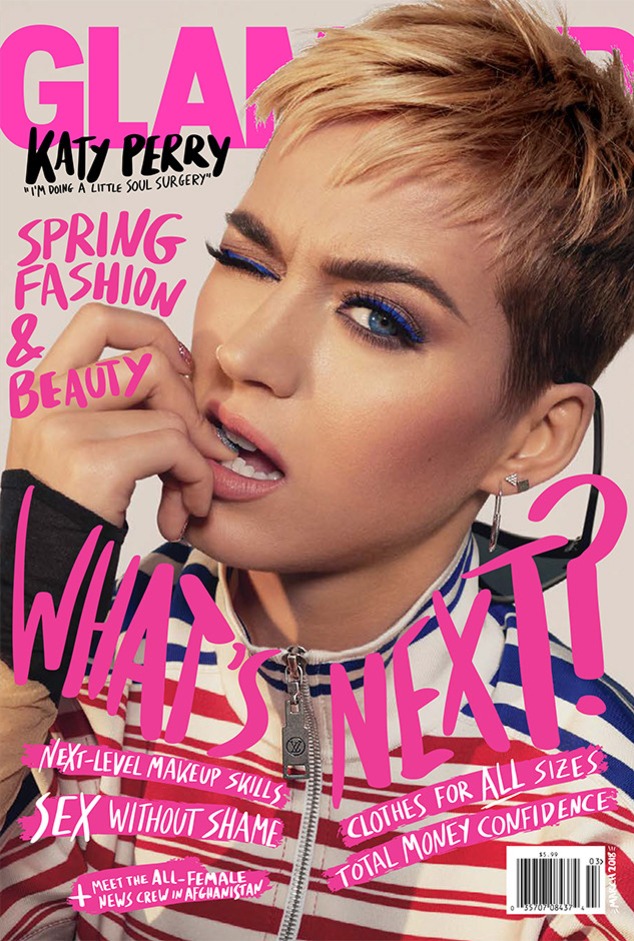 Emma Summerton
Katy Perry has had a dream career.
She's performed at the 2015 Super Bowl; she's sold millions of albums; and she's now a judge on the new season of American Idol. However, the 33-year-old artist wants to focus on balancing her personal life with her career.
"A lot of my early twenties were really intense, really extreme, and somewhat unconscious," the "Roar" singer told Glamour magazine. "It was all career focused, which was great, but once you touch the ceiling so many times, it's like, 'Oh yeah, I did that. I touched the ceiling.' Now I want to touch the stars, which has to do with the heart."
Perry is ready for a "big soul overhaul" and wants to let go of some "childhood trauma."
"I want to grow into becoming an adult," she told the magazine. "I'm preparing myself for having a family of my own someday. And that's the thing: I want to do a little bit more soul surgery before I have a family of my own so that I don't transfer any of those lingering feelings. I'm about to go heavy into that emotional process, and I'm nervous, but I don't think I have a choice anymore."
While the journey won't be easy, Perry knows it's critical for her career. 
"This last year has been about killing my ego, which has been really necessary for my career," she said. "But for my personal life, it doesn't work that way. If I want to have that true balance, I have to step into being Katheryn Hudson."
The past few years haven't been easy for Perry. The artist had an on-again-off again relationship with John Mayer but called it quits in 2015. In 2016, she started dating Orlando Bloom; however, the two broke up in 2017. Still, Perry continued to focus on her music. She released her song "Swish, Swish" with Nicki Minaj and travelled around the world for her Witness tour.
"You know, I had a lot of expectations at the end of 2015 and the end of 2016 that weren't met," she said. "That was the first time, in a long time, that I didn't get my way. I think it was the universe's way of testing me, of saying, 'We're going to see if you really do love yourself.' That was challenging for me, because I didn't realize how much I relied on the outside validation. I thought that I didn't, but once you get kicked down the mountain a little bit, you realize that the weather really is better at the top. It's been really necessary for me to go through that. [And I've learned that] people don't relate to someone who is perfect or always winning anyway. You can't always be sitting perched on top of the mountain."
Who knows? Maybe Perry's journey will even inspire some new music
"I would say that all of my best songs, or what I think are some of my better songs—'By the Grace of God,' 'Roar,' 'Firework'—are basically motivational pep talks to myself," she said. "They're my soul speaking to me, saying, 'Come on. We can do this. One foot in front of the other.'"
To ready Perry's full interview, visit Glamour.com.