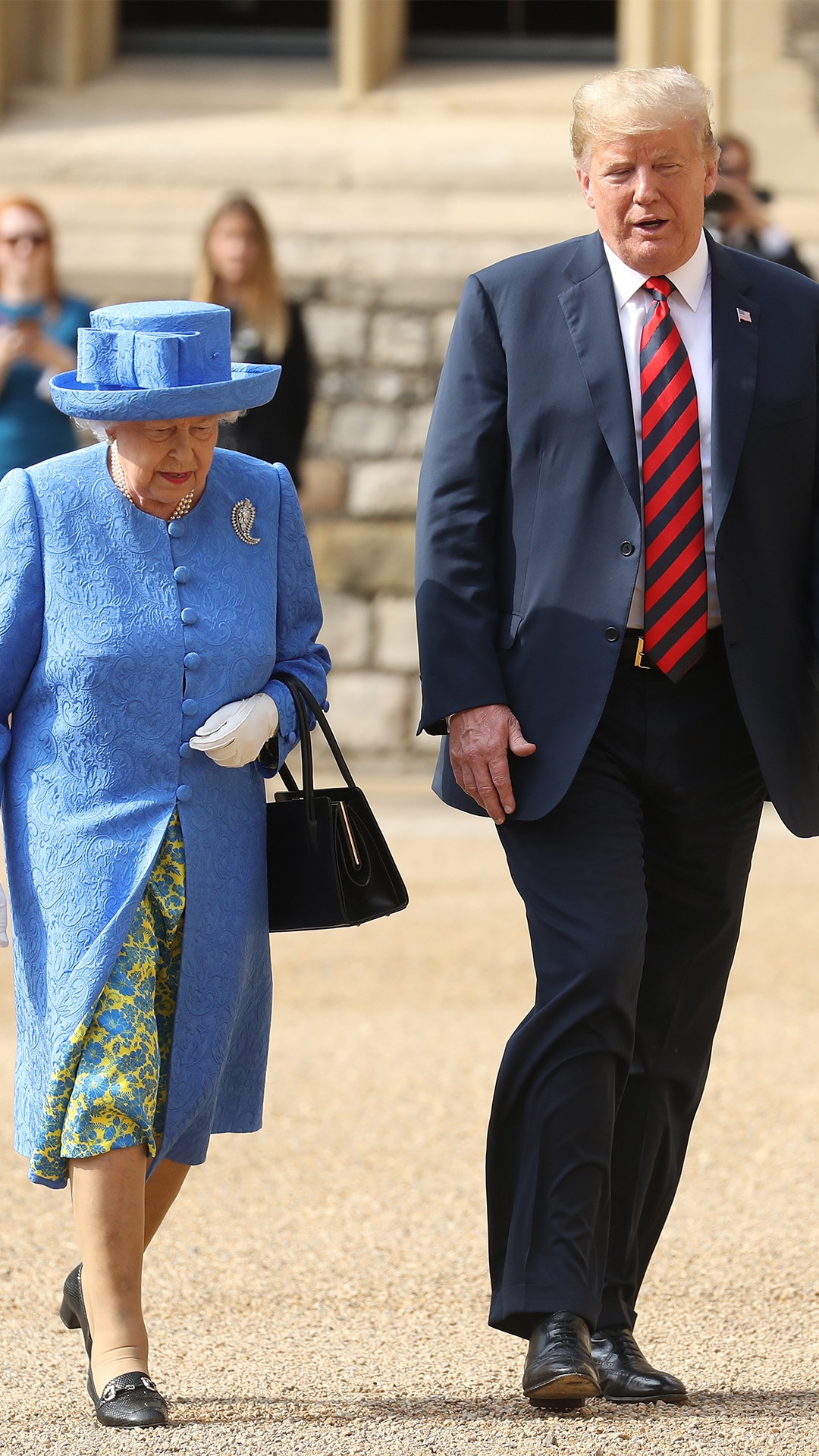 Chris Jackson/Getty Images
Queen Elizabeth II's brooches have social media buzzing.
Last week, the royal monarch met with President Donald Trump and First Lady Melania Trump for tea at Windsor Castle. The president's visit to London was not a welcome one, with many gathering in the city to protest.
Now, Twitter user @SamuraiKnitter is pointing out a very significant outfit choice that many may have missed. It turns out, the Queen wore three different brooches while Trump was in town, each with their own special significance.
According to the Twitter theory, based on information from the Her Majesty's Jewel Vault blog, on the day Trump arrived in London (July 12), the Queen wore a brooch that was given to her by President Barack Obama and Michelle Obama.
Matt Dunham - WPA Pool/Getty Images
"The US has given QE jewelry before over the years and I bet her dresser could put hands on any and all of it given five minutes. But she chose the most SENTIMENTAL piece in the collection, the one that was given OUT OF FRIENDSHIP WITH THE OBAMAS AS PEOPLE," @SamuraiKnitter tweeted.
The next day, the Queen was spotted wearing the Sapphire Jubillee Brooch. The Twitter user noted, "It's called the Sapphire Jubillee Brooch, and it was given to the Queen of England as a gift for ruling for eleventy billion (okay, 65). From Canada. You know, who Trump's been screaming about and insulting. The commonwealth country and one of the UK's greatest allies. Them."
And what brooch did the Queen wear to have tea with the Trumps? One given to her by her mother...who wore the same brooch to her father's funeral.
To read more on this brooch theory, check out the Twitter thread HERE!