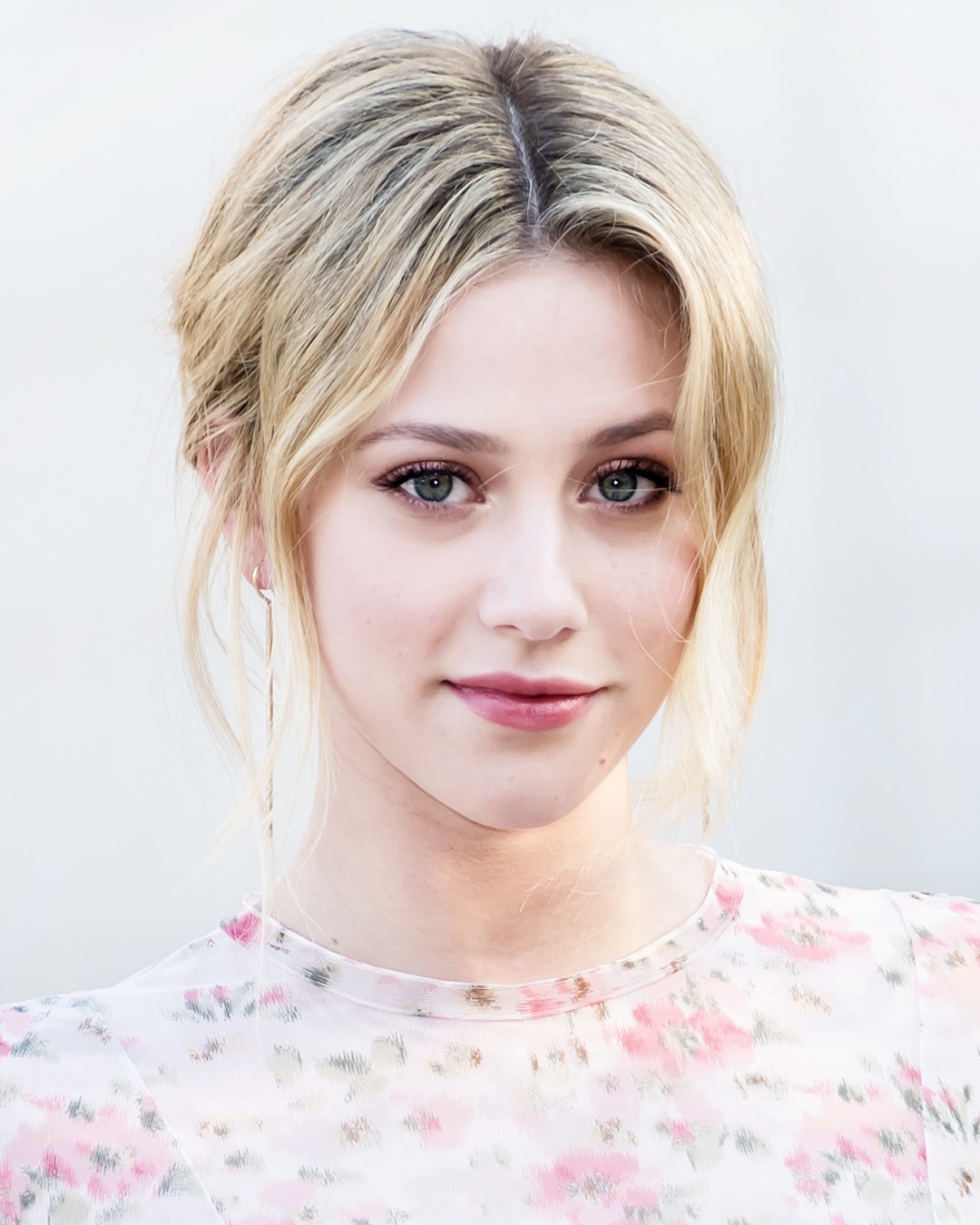 Gilbert Carrasquillo/GC Images
Lili Reinhart isn't afraid to talk about her trouble skin, especially if it helps other acne-prone beauty lovers.
"Anyone who knows me, knows that I love skin-care," she told E! News. "I'm sure that if I wasn't an actress, I would be an aesthetician."
Now, the Riverdale star's dream of helping women improve their complexion is a reality. Through her collaboration with Dermalogica, a brand she's used since middle school, the 21-year-old actress has taken on the role of Brand Ambassador for two products: the Clear Start Breakout Clearing Booster and Blackhead Clearing Fizz Mask, which retail for $21. 
"Working with a brand that I actually use in my daily life is very special, especially one that is vegan-friendly and cruelty-free," she continued.
In honor of her partnership, Lili agreed to get personal and share everything she's learned in her battle against cystic acne. Check out her advice below! 
Identify your skin type, first.
"Identifying what kind of skin and breakouts you have, determines what products you should use and how to accurately treat the acne. It's always helpful to get a professional opinion from aestheticians and dermatologists to create a game plan for your skin."
Remember: It's only temporary.
"When I feel self-conscious about my skin, I really just try to remind myself that the breakout is temporary. I'm thinking about my breakout 1000x more than anyone else is—the people around me are not focused on my breakout, my paranoia about my skin amplifies the severity of a breakout tremendously and it's usually not as bad as I think."
Invest in facials.
"I didn't start getting facials until I was in my late teens—and they were incredibly expensive," she said.
Through her collaboration with Dermalogica, the actress is making facials affordable and accessible with a new skin-care initiative: FaceFit, available on August 2nd. 
"[FaceFit is] an affordable and easily accessible way for anyone to get a professional quality facial. It's a $10, 10-minute facial, given by a Dermalogica skin therapist that will be available for a limited time in ULTA Beauty and Dermalogica stores. This is a service that I wish I had when I was younger."
Say no to fast food.
"I've been a lot more mindful about what I've been eating… and it has had an immediate effect on my skin. I've cut out fast food and soda within the past month and my forehead breakouts are becoming less frequent."
Do not put drying lotion on whiteheads.
"A little tip I've learned in talking with aestheticians is that you shouldn't put drying lotion on whiteheads—that actually makes the pimple stick around longer. A serum or spot treatment with salicylic acid helps with bigger, cystic pimples."
Her go-to product: "The Breakout Clearing Booster is formulated with salicylic acid which helps kill breakout-causing bacteria without drying the skin. It can be used as a spot treatment and also as a serum. It can be worn underneath makeup as well—it's like a protective shield between your breakouts and other products."
Blend your concealer, using foundation.
"When I have a bad breakout, I usually wear foundation, which I don't normally do on a daily basis," she said, naming Tom Ford Traceless Foundation Stick as her go-to product for full coverage. "This makes it easier for me to cover a particular blemish while blending in with the rest of my skin. Having a bunch of concealer on a blemish, without foundation anywhere else, will make the blemish more noticeable. Foundation helps even out my skin without drawing attention to any particular spot." 
Use a thicker concealer to cover acne and a hydrating concealer under your eyes.
"I personally use Tarte Amazonian Clay Concealer— I prefer to use a thicker, stick concealer rather than something that's more creamy or liquid to cover my pimples...Bobbi Brown Creamy Concealer Kit is great for under eyes. The skin under my eyes tends to get dry when I try to cover dark circles, so this creamy formula helps keep it hydrated."
If makeup isn't enough, throw on a hat.
"I've definitely turned to wearing hats to cover my zits if the situation allows. It helps me to feel less self-conscious when I'm traveling or out in public. I'll just throw a hat on for my own peace of mind. I've also styled my hair to cover my forehead cystic breakouts on multiple occasions." 
Love your skin, acne and all.
"There's only so much you can do at the end of the day for breakouts. Your skin will do what it wants to do. My skin is my own, and as much as it stresses me out, I try to love and appreciate it for what it is."