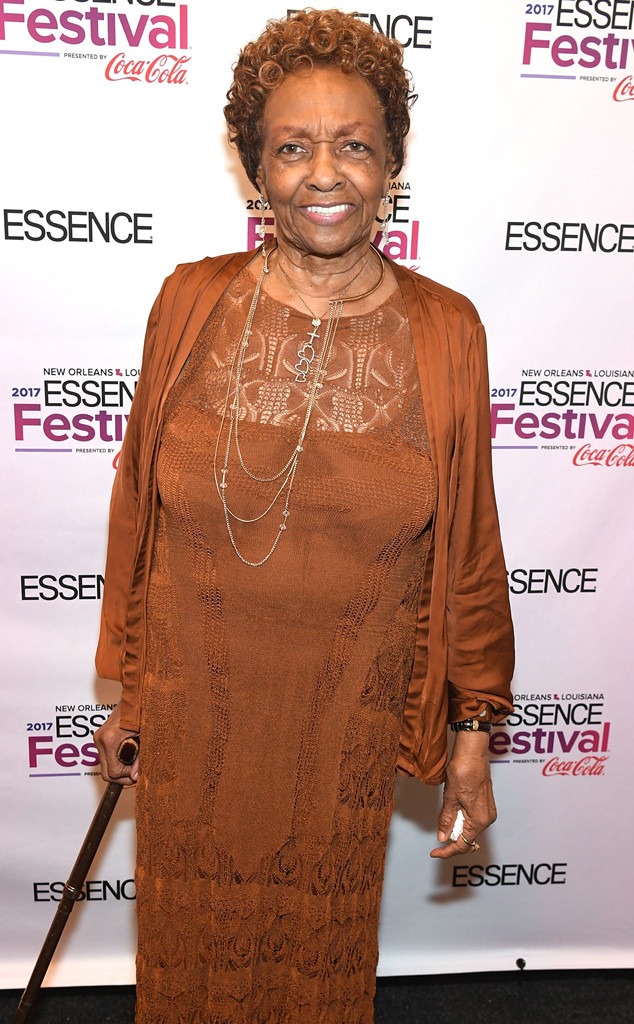 Paras Griffin/Getty Images for 2017 ESSENCE Festival
Whitney Houston's family members are still grappling with claims that the late singer was molested by her cousin, Dee Dee Warwick—an accusation brought to light in the new documentary Whitney. 
In the film, Whitney's longtime assistant, Mary Jones, alleged Whitney had been sexually abused by Dee Dee as a child. Whitney's brother, Gary Garland-Houston, also says Whitney had been molested by Dee Dee as a child, as had he, in the film. 
Now, Whitney's mother, Cissy Houston, is speaking out about the allegations—issuing a statement to People on behalf of herself and her niece, Dionne Warwick.
According to the statement, Cissy heard the allegations for the first time just two days before the film's screening at the Cannes Film Festival, adding that neither Dionne nor Whitney's brother, Michael Houston, had heard the claims before this time. She makes it clear that she does not "defend,  condone or excuse the crime of molestation" and that "what victims of sexual abuse experience is unimaginable." 
"We cannot, however, overstate the shock and horror we feel and the difficulty we have believing that my niece Dee Dee Warwick (Dionne's sister) molested two of my three children," she states at one point.
Even though Cissy acknowledges her daughter lived a life in the limelight, she says it doesn't "entitle the 'public' to know every intimate detail of her life beyond what she herself revealed during her lifetime."
"IF she was molested I do not believe she would have wanted it to be revealed for the first time to thousands, maybe millions of people in a film," she says.
The matriarch also notes that neither Whitney nor Dee Dee is alive to "deny, refute or affirm" the accusations.
Still, Mary has defended her decision to come forward with allegations in the film.
"I was close to Whitney, she confided in me and I struggled tremendously deciding whether to share this secret or keep to myself," she told People. "I deeply love and respect Dionne, Cissy and their entire families, and my intention was never to embarrass anyone in the family, but rather to bring to light that Whitney was subjected to something painful and troubling as a child. And it's something that happens to other innocent kids and goes unspoken too much."
She then tells the magazine, "I decided to share the story so that people might understand that throughout her entire life Whitney carried this with her, and the weight of it was immense. Whitney was a wonderful woman, an angel, and she did not drag herself down all alone—there was a cause."
In the end, Cissy accepts viewers will "draw their own conclusions" after seeing the film and that "we are not trying to change that."
"We just want people to know there  is another side," she says.
However, she does question the morality of the filmmakers.
"While the filmmakers certainly had the legal right to make this film," she said, "I wonder at the moral right."
Whitney is now in theaters.