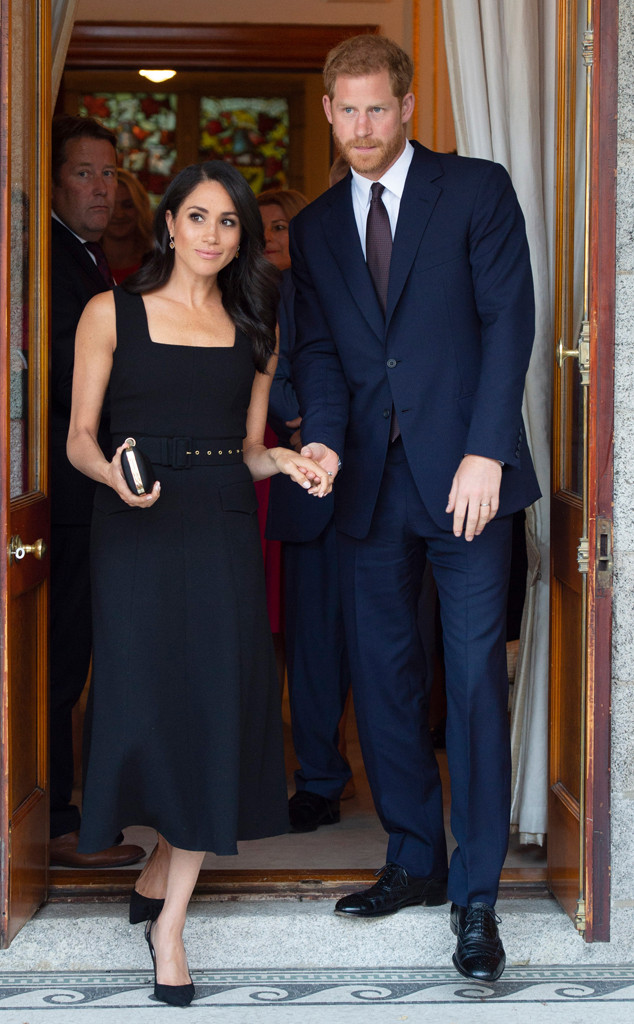 REX/Shutterstock
Meghan Markle is making a statement thanks to her latest look.
As the Duchess of Sussex stepped out Tuesday for a garden party at the British Ambassador's official residence in Dublin, royal watchers couldn't help but admire her fashion choice.
But as it turns out, the black dress is made by Emilia Wickstead.
Yes, this is the fashion designer who made headlines during the royal wedding after she reportedly had some critiques about the most important look of the day.
When asked about the Givenchy dress Meghan wore during her ceremony to Prince Harry, Emilia thought it looked a bit familiar.