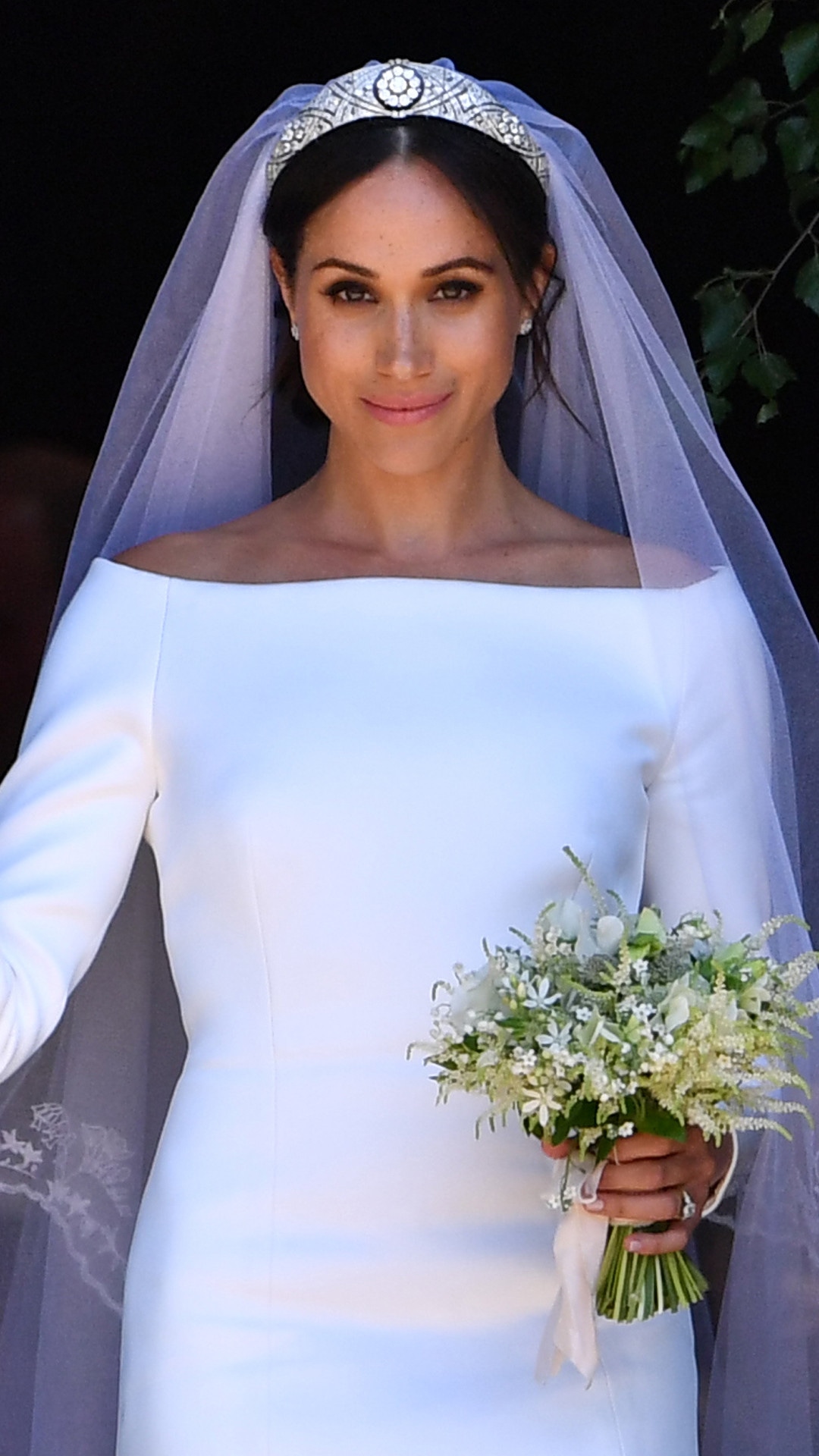 BEN STANSALL/AFP/Getty Images
UPDATE: Designer Emilia Wickstead has responded after her alleged quotes about Meghan Markle's wedding dress appeared in the media. The designer posted a message to Instagram on Sunday evening, writing, "I am extremely saddened by commentary that has appeared in the press and online over the past few days."
"Her Royal Highness, the Duchess of Sussex looked absolutely beautiful on her wedding day and I have the utmost admiration and respect for her," she continued. "I do not think that her wedding dress was a copy of any of our designs. I have the greatest respect for Clare Waight Keller and the House of Givenchy, a huge source of inspiration to me."
She concluded her post by saying, "I wish Their Royal Highnesses, the Duke and Duchess of Sussex a wonderful, happy and love filled life together, Emilia."
________
One designer thinks Meghan Markle's wedding dress looks a little familiar.
Emilia Wickstead, one of Kate Middleton's go-to designers, believes the Givenchy dress worn by Meghan during her royal wedding to Prince Harry over the weekend looks very similar to one of her own gowns.
"Her dress is identical to one of our dresses," Emilia allegedly said of Meghan's wedding gown (via Daily Mail). "Apparently a lot of commentators were saying, 'It's an Emilia Wickstead dress.'"
Meghan's wedding day dress was created by Givenchy's creative director, Clare Waight Keller. And while many loved the gown the bride chose for her special day, designer Emilia has a few critiques.
DM reports that Emilia said of Meghan's dress, "If you choose a simple design the fit should be perfect. Her wedding dress was quite loose."
She also wasn't a fan of Meghan's hairdo for the ceremony, adding, "I was like, 'Hold the wisps [of her hair] back — it's a Royal Wedding for God's sake.'"
Ben STANSALL - WPA Pool/Getty Images
Meghan and Harry tied the knot on Saturday, May 19, at St. George's Chapel at Windsor Castle in front of friends and family, including the Duchess of Cambridge, Prince William, Doria Ragland and Prince Charles, who walked Meghan down the aisle.
Celebrity guests Serena Williams, Priyanka Chopra, Idris Elba, Oprah Winfrey, Amal Clooney, George Clooney, Elton John, as well as David Beckham and Victoria Beckham were also there to witness Harry and Meghan tie the knot.
On Tuesday, three days after her wedding to Prince Harry, Meghan made her royal debut at a garden party held in honor of Prince Charles' 70th birthday.
Earlier today, the Duchess of Sussex's Coat of Arms was revealed to the world. Check it out HERE.
This article was originally published on Fri, May 25, 2018, 9:41 AM.