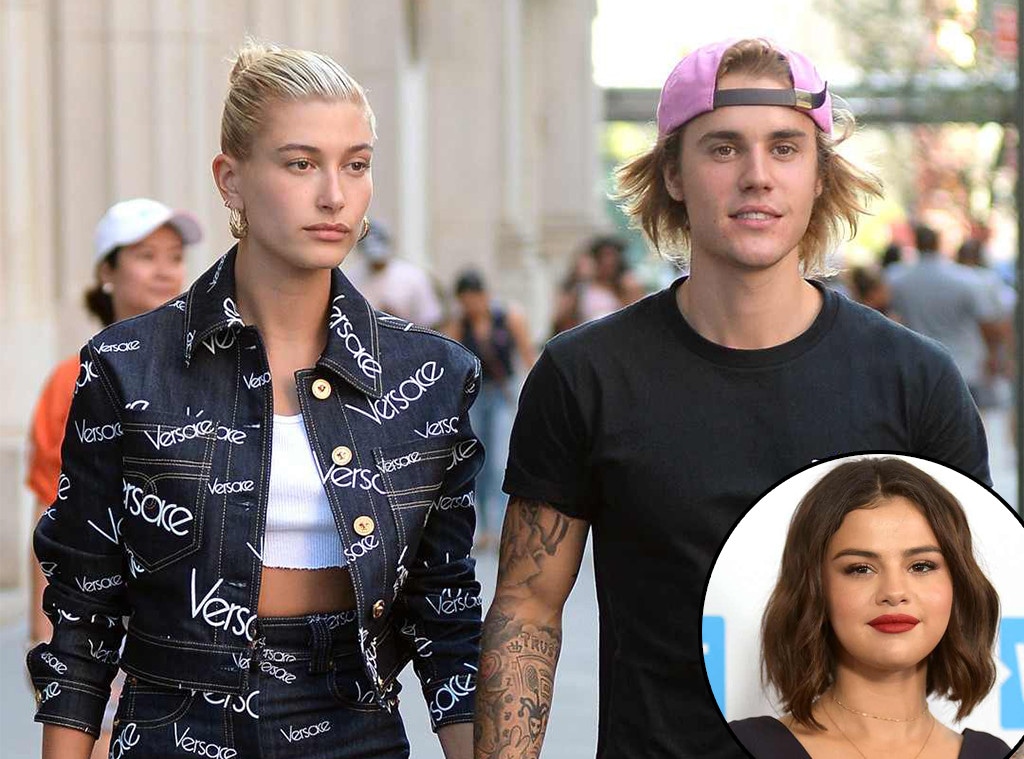 Elder Ordonez / SplashNews.com; Getty Images
Hailey Baldwin has been Justin Bieber's biggest fan for years, long before they were romantically linked.
The couple, who got engaged in the Bahamas over the weekend, first met at the Today show when they were just teenagers. In the years following her first meeting with the "Baby" singer, Baldwin showed her support for him on social media. Since news of their engagement broke on Sunday, many of Baldwin's old tweets have resurfaced...and they're pure gold.
From tweets about his music to tweets about Bieber's romance with Selena Gomez, let's take a look a look back at Baldwin's social media posts about Bieber over the years!
1. Remembering their Today anniversary.
3. Supporting his 2012 Oscars skit.
4. Bummed about missing his birthday.
Back in Jan. 2012, Baldwin seemingly referenced Bieber's romance with Gomez in one tweet to a fan, writing that the duo had the "perfect relationship." She then let out a sigh the next month when #Jelena didn't attend the Vanity Fair Oscar party together.
"I gotta say I was really looking forward to seeing what color coordination Jelena was gonna do for this years VF party.. #sigh #ohwell," she tweeted to her followers.
The Cut also posted a screenshot of an alleged Baldwin tweet from 2011 which says, "I don't care what anyone says but Justin Bieber and Selena Gomez together is the definition of a teenage dream! #word."