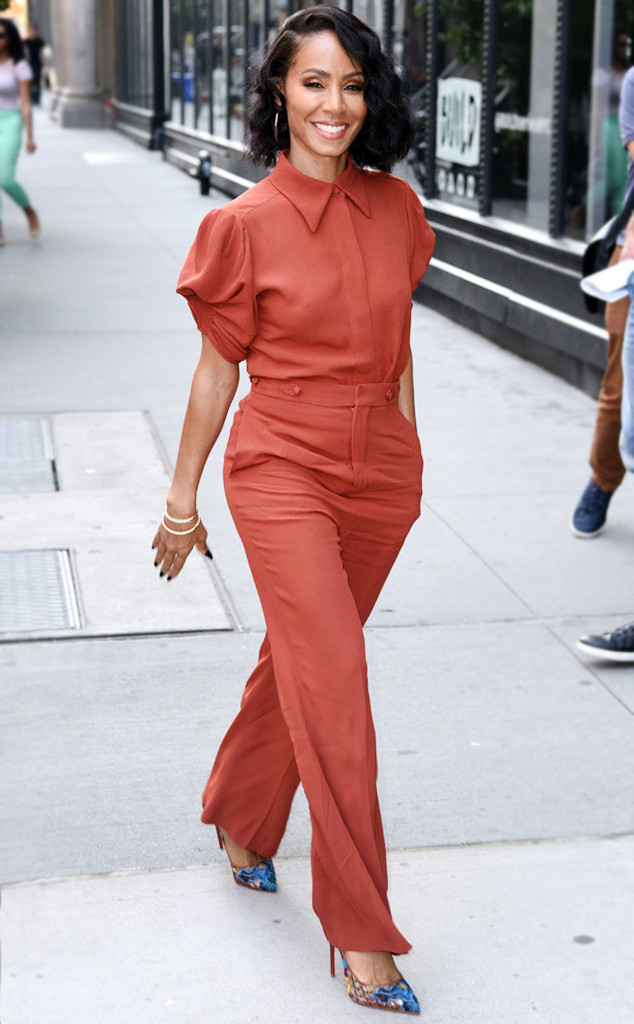 Derek Storm / Splash News
There's not a topic Jada Pinkett Smith won't tackle on her "Red Table Talk" series. 
In the latest episode of the star's Facebook Watch show, Pinkett Smith discusses once battling a self-described sex addiction, as well as other struggles with alcohol and an obsession with working out. 
As Jada recalled in conversation with mom Adrienne Banfield-Jones, "My sort of addictions jump. They jump around. When I was younger, I definitely think I had a sex addiction of some kind, yes, that everything could be fixed by sex. You know what I'm saying?"
She previously broached the subject on a previous "Red Table Talk" episode with daughter Willow Smith, where she admitted to using sex toys to give herself "five orgasms a day" at the age of 21.