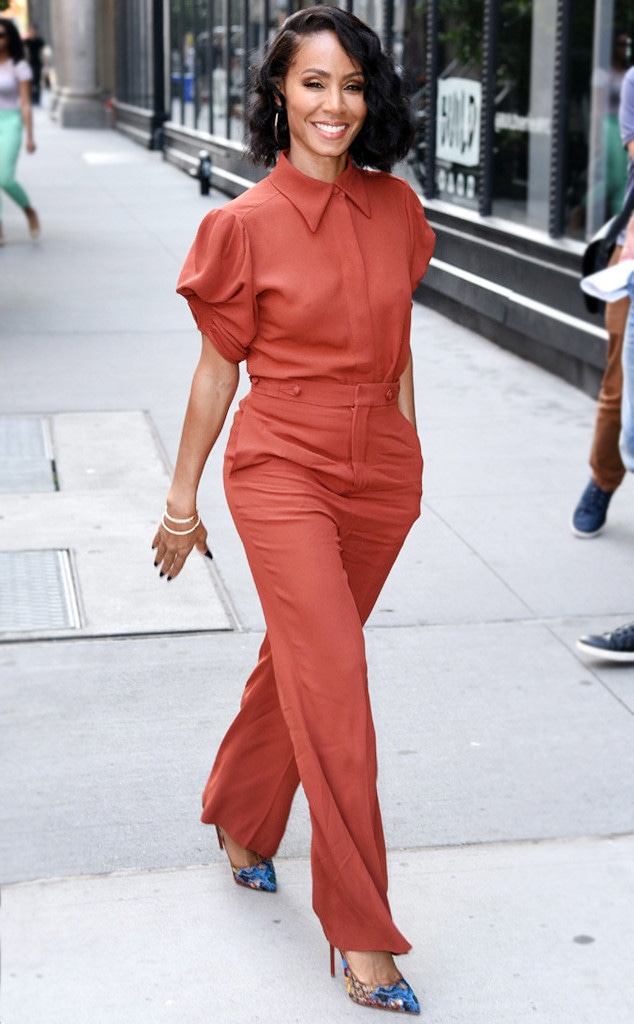 Derek Storm / Splash News
There's not a topic Jada Pinkett Smith won't tackle on her "Red Table Talk" series. 
In the latest episode of the star's Facebook Watch show, Pinkett Smith discusses once battling a self-described sex addiction, as well as other struggles with alcohol and an obsession with working out. 
As Jada recalled in conversation with mom Adrienne Banfield-Jones, "My sort of addictions jump. They jump around. When I was younger, I definitely think I had a sex addiction of some kind, yes, that everything could be fixed by sex. You know what I'm saying?"
She previously broached the subject on a previous "Red Table Talk" episode with daughter Willow Smith, where she admitted to using sex toys to give herself "five orgasms a day" at the age of 21. 
At another point in her life, Jada realized she had developed a dependency on alcohol after consuming three bottles of wine by herself in one sitting. 
"I remember reaching a rock bottom that time I was in the house by myself and I had those two bottles of wine and was going for the third bottle," she shared. "And I was like, 'Now hold up. You're in the this house by yourself going onto your third bottle of wine? You might have a problem.'"
To address the issue, the 46-year-old said she went "cold turkey," explaining, "I am a binger, and I always have to watch myself and I can just get obsessed with things. It's not what you're doing but how you're with it. Why you're doing it. It's the behavior that's attached to it because if you want to have a lot of sex, that's great, but why are you having all that sex? That's what you've got to look at."